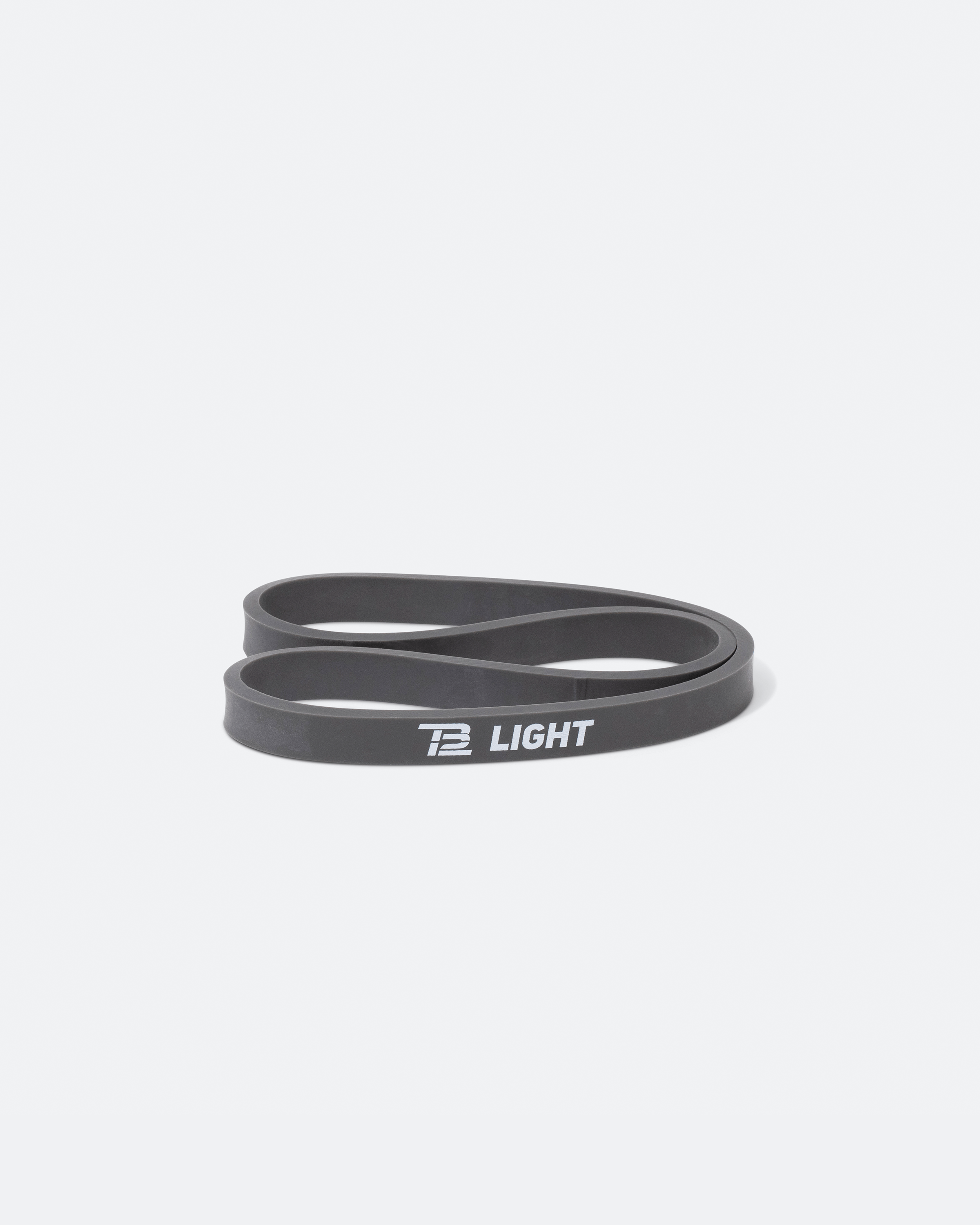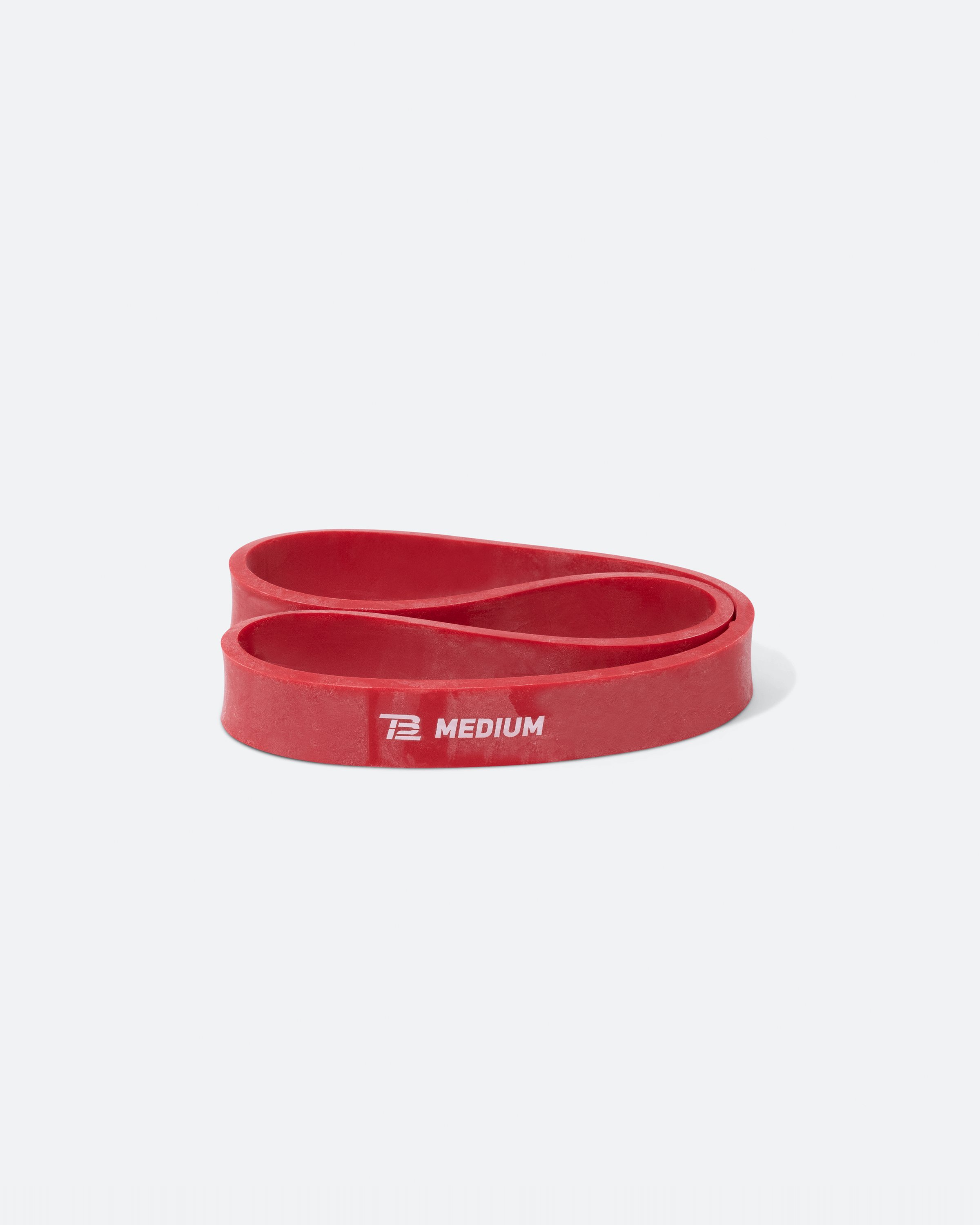 TB12 Looped Resistance Bands
Resistance band training promotes total-body activation, stimulates your nervous system, challenges your muscles, and helps you maintain pliability without excessive loading of your joints. TB12 Looped Resistance Bands are sold individually in varying resistance levels and lengths to support exercises targeting all muscle groups. Using TB12 Resistance Bands with the TB12 mobile app unlocks hundreds of workouts that can keep you fit, active, and doing what you love, better and for longer.

Train with functional movement

Avoid strain on joints

Portable for use anywhere
Train with functional movement.
Avoid strain on joints.
Portable for use anywhere.
Promotes total-body activation, targeting all muscle groups.
We also recommend Handle Resistance Bands.
Pounds of resistance:
Length: 13 inches.
Light / Gray: 7 - 33 lbs.
Medium / Red: 11 - 54 lbs.
Length: 41 inches.
Light / Gray: 4 - 19 lbs.
Medium / Red: 7 - 32 lbs.
Heavy / Blue: 11 - 52 lbs.
X Heavy / Black : 16 - 72 lbs.
XX Heavy / Green: 26 - 105 lbs.
*All bands are sold individually.
Directions
Attach the carabiner to the Door Anchor or a similarly secured device that can withstand the resistance of your workout.
Use
Resistance training that allows big, fluid range of motion without strain.
Resources
Looped Resistance Bands:
Our bands are made through a multi layering process, which adds security and durability to the band.
Do not stretch looped bands beyond 2.5x their length.
Avoid storing bands in a cold environment, the cold can cause them to snap.
No longer use bands that have visible wear or abrasions.
Made in Sri Lanka.
CAUTION: Contain Latex.
Please view the before use. Resistance Bands Safety Guidelines before use.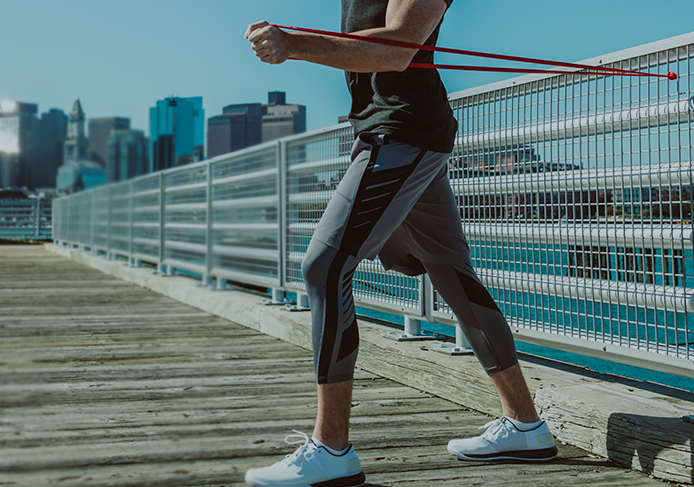 The Benefits Of
Resistance Training
Training with Resistance Bands allows for big, fluid range of motion without the strain.
They help build strength & power while keeping your muscles more supple & less dense than they would be if you used heavy weights.
By targeting accelerating & decelerating muscle groups at the same time without overload, bands can mirror your body's normal, everyday functional movements.
love it
Tried the sample pack and I was not disappointed!! From the bars yo the powder all had a good taste.. definitely worth a try if you're on the fence on what to buy.
Bands provide a great workout
Great products to use after double knee replacement.
I'm 73 years old, and I get a total workout with the bands. Great for my core, upper body, and lower body. I love them.
Loving my TB12 Workouts
I am 65 and very fit but needed to add more to my strength training and this is absolutely amazing. I am fully in. I am having a little trouble with the App. It freezes when I am trying to download the videos in the workout.
Awesome Stuff
I really enjoyed working out with the resistance bands!
TOTAL BODY
Strength & Conditioning Guide
Vibrating PLIABILITY Devices
How To Get Started