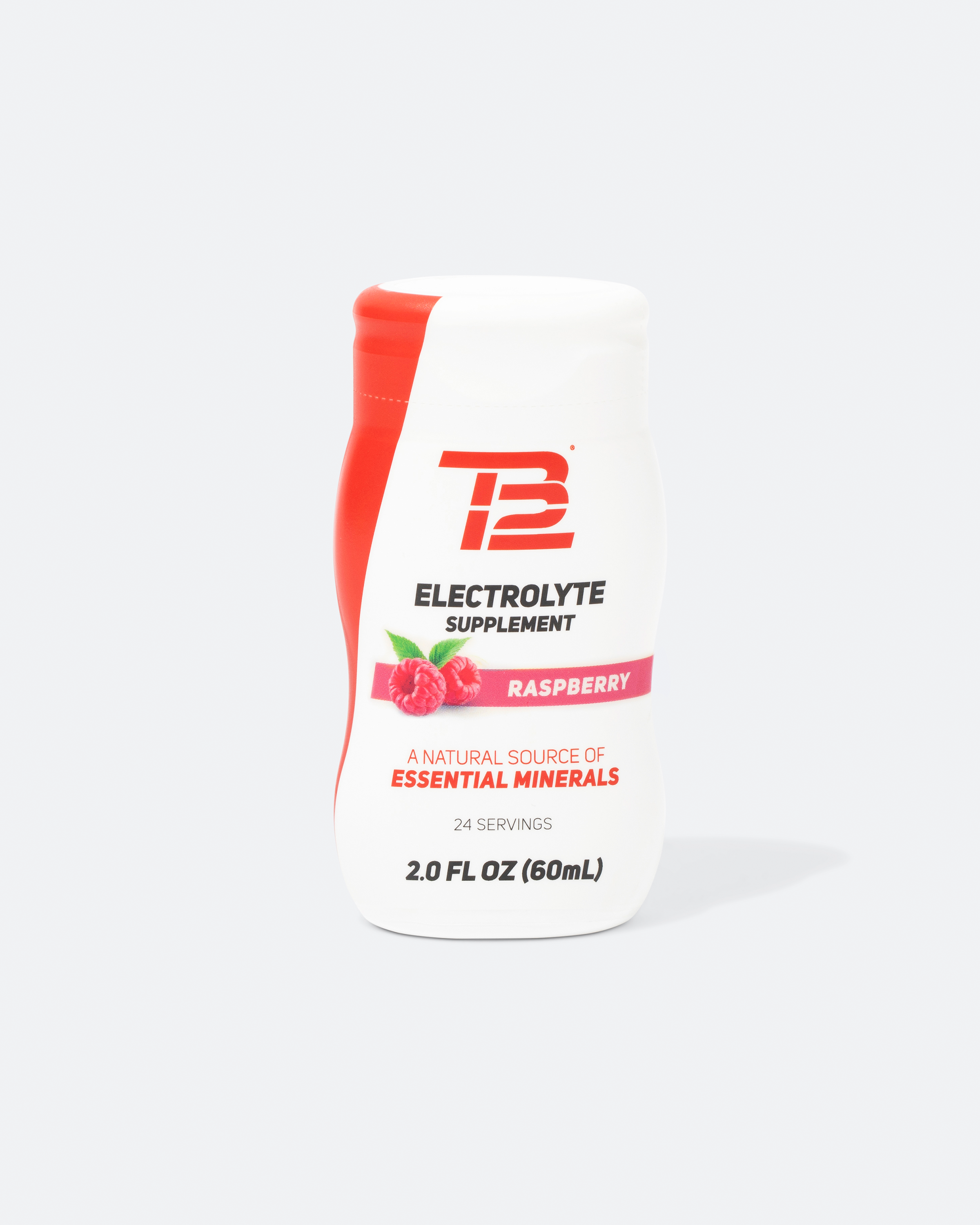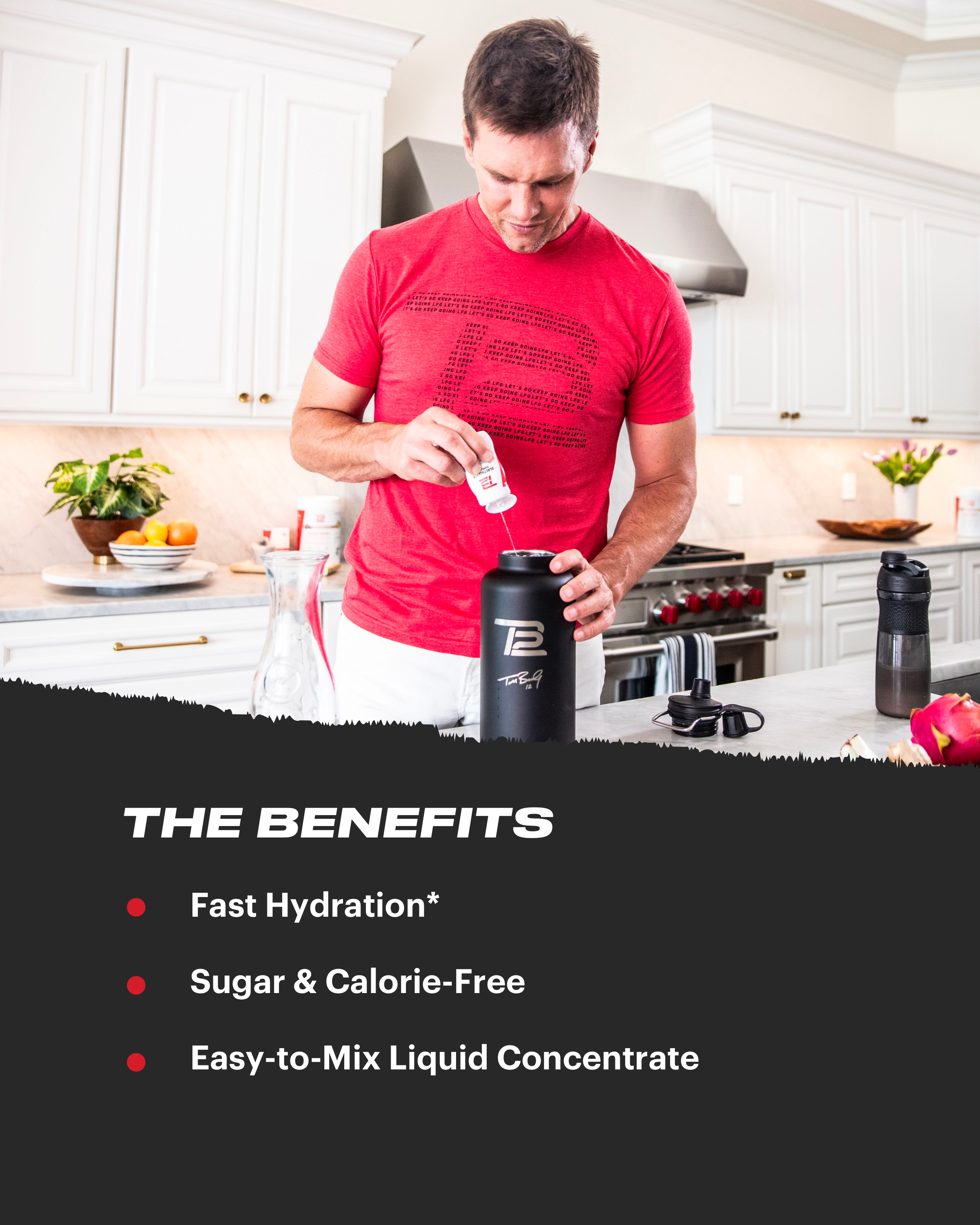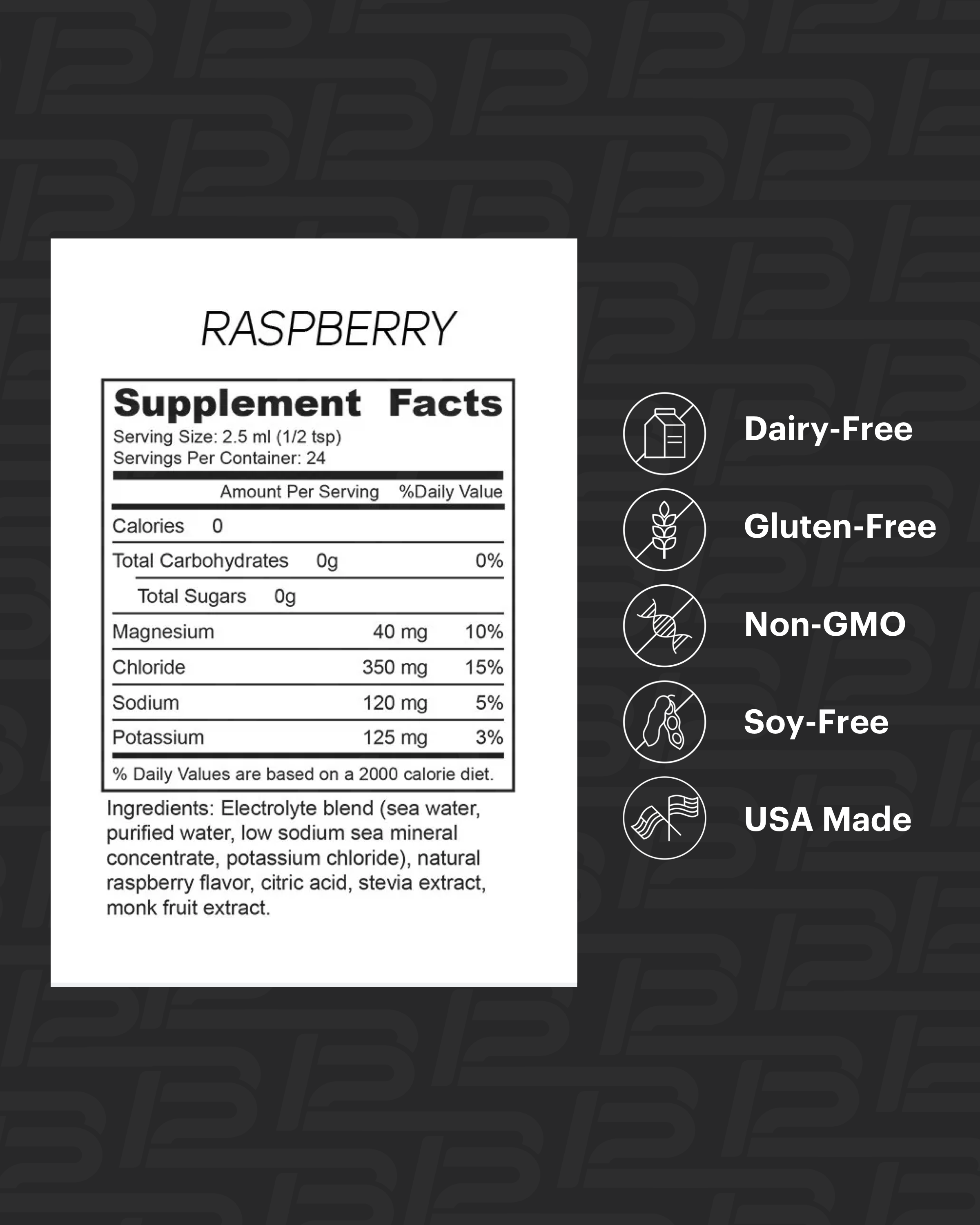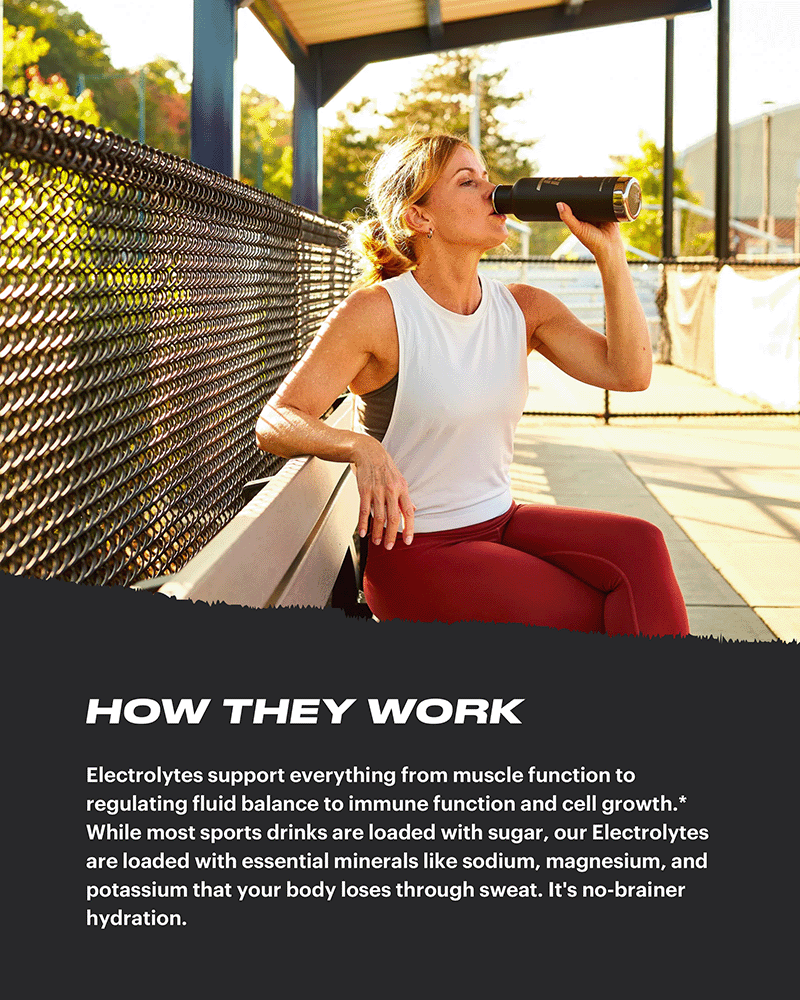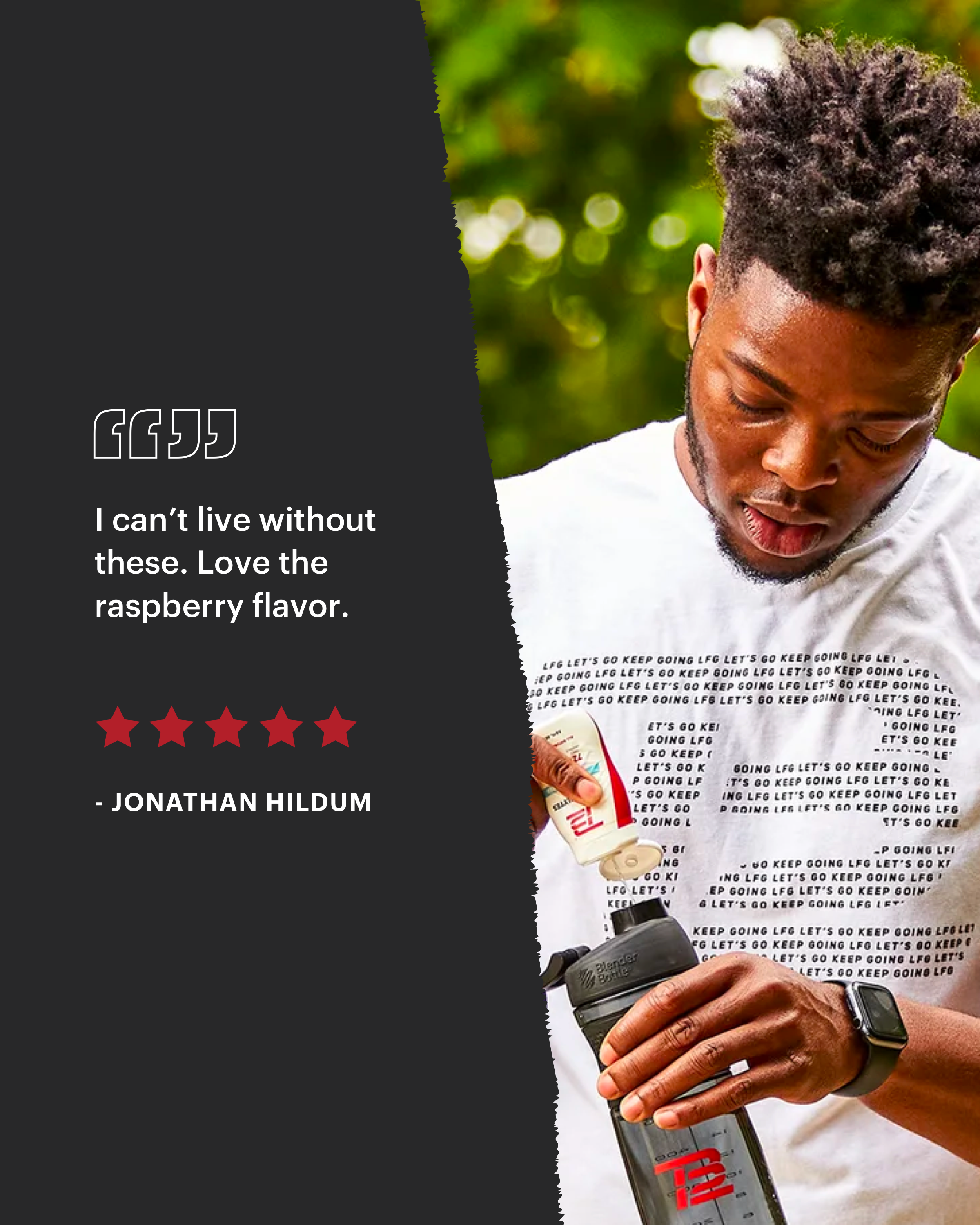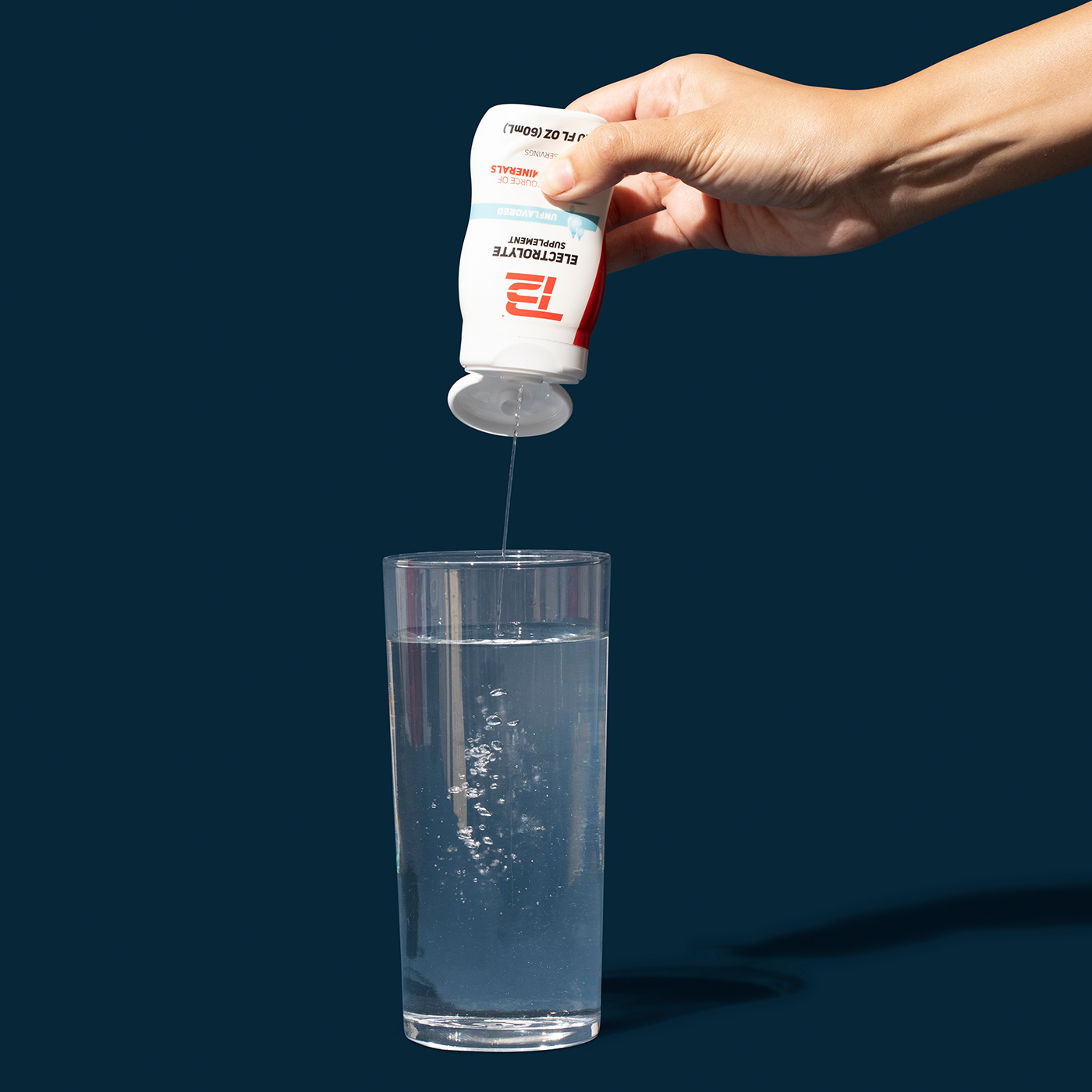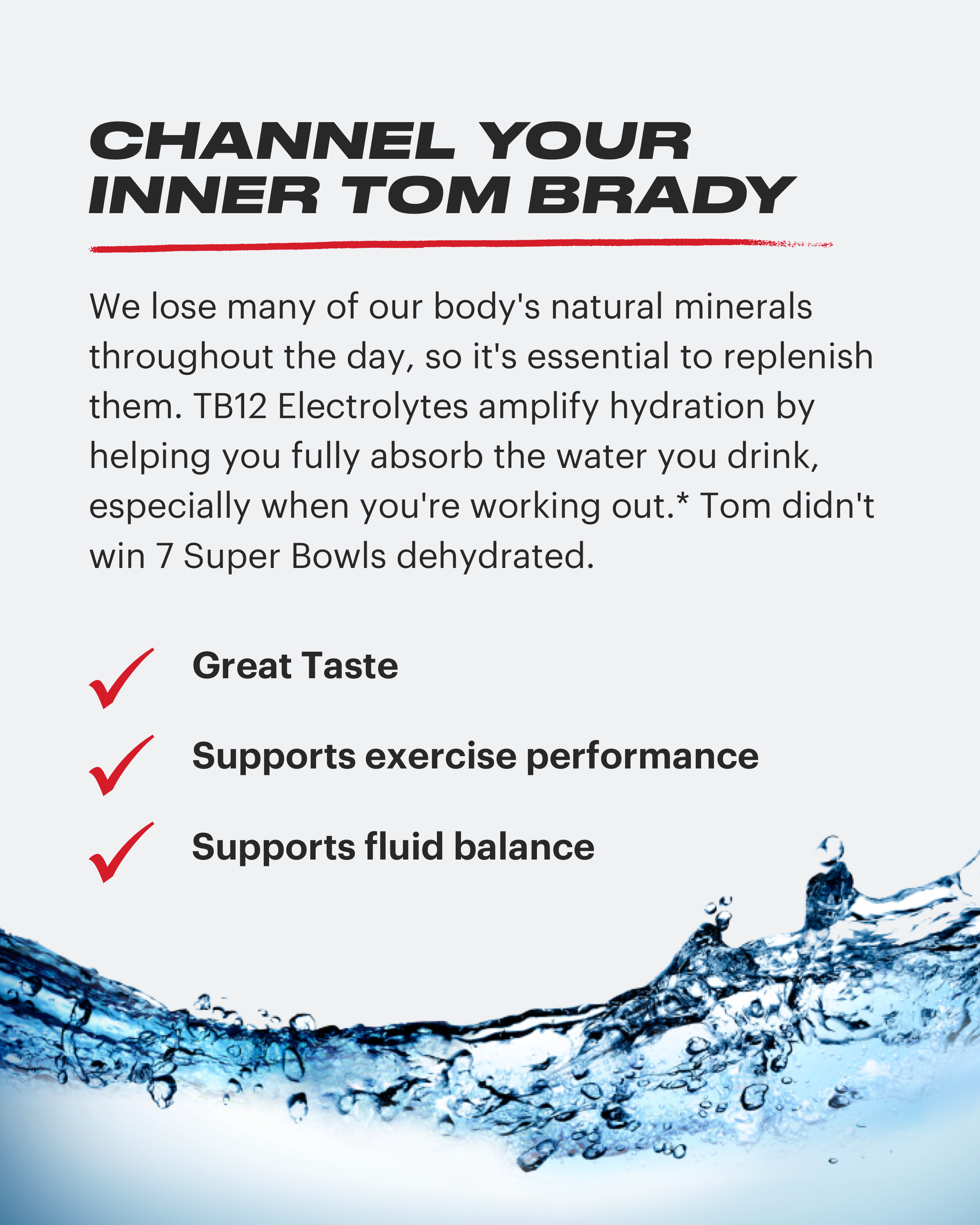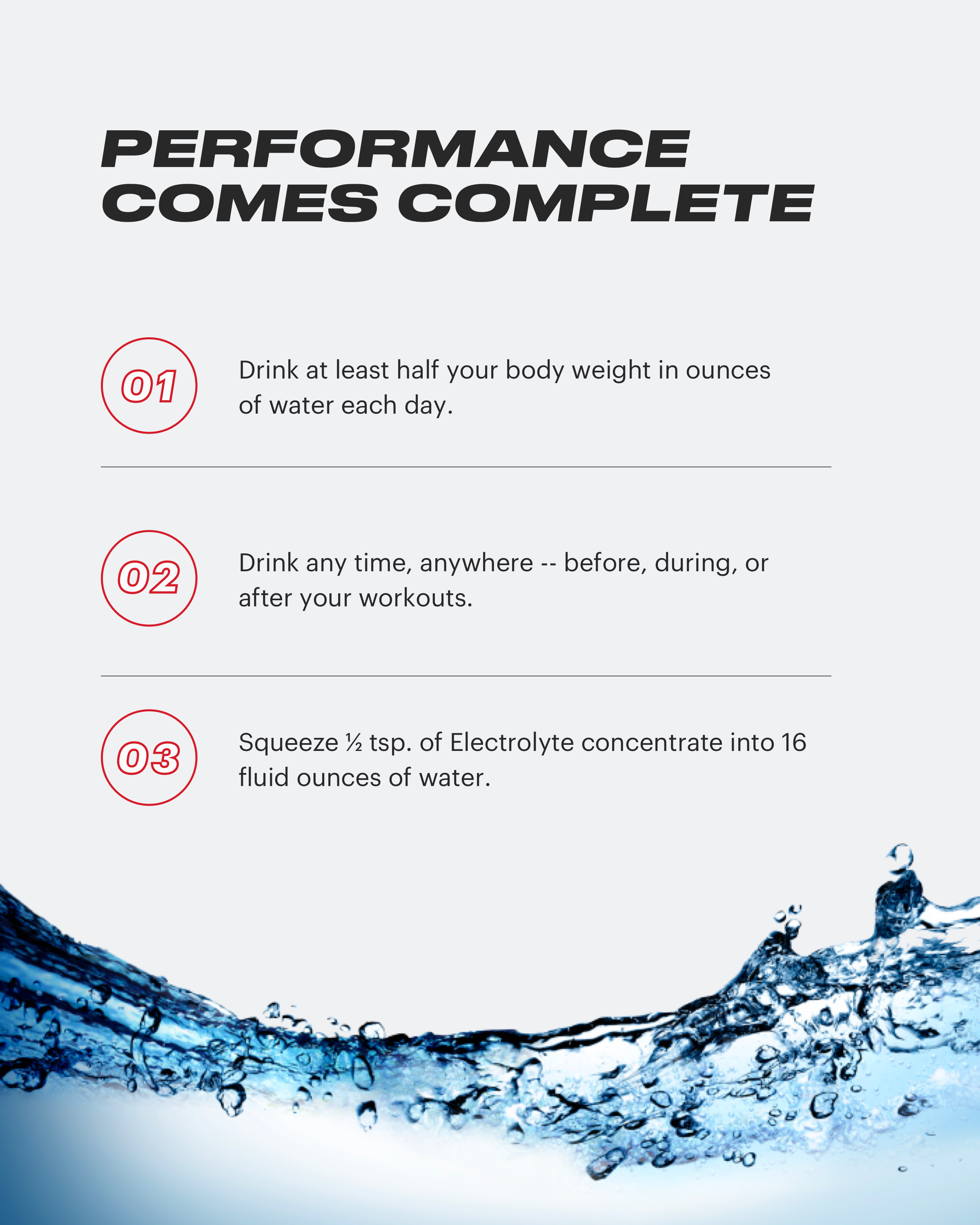 TB12 Electrolytes
TB12 Electrolytes
Register to receive a notification when this item comes back in stock.
Don't let thirst or dehydration be a drag on your active lifestyle. With TB12 Electrolytes, recovery never tasted so good. They're fast, easy, versatile, and boasting with essential minerals to help you stay active and hydrated. Because your water should perform as well as you do.
Fast Hydration*

Sugar & Calorie-Free

Easy-to-Mix Liquid Concentrate
Fast Hydration*
Sugar & Calorie-Free
Easy-to-Mix Liquid Concentrate
Contains 72 trace minerals sourced naturally from the Great Salt Lake
125 mg Potassium - Supports fluid balance.*
120 mg Sodium - Supports muscle contractions.*
40 mg Magnesium - Supports exercise performance.*
Vegan
Free from: Dairy, Gluten, Soy, Sugar, GMOs, and Preservatives.
1 gram of sugar per serving — A simple carb for energy.
Directions
Mix 1 serving into 16 oz. of water and shake or stir until fully dissolved.
Use
Hydration is all about consistency, and building a routine around your lifestyle is key. Add pre- or post-workout, or to supplement your daily regimen.
Recommendation
We recommend consuming half your body weight in fluid ounces of water each day to maintain proper hydration. Adding great tasting, low calorie, Electrolytes make it easy!
---
24 Servings per bottle
Store in a cool dry place. Do not exceed recommended dose. Consult your physician before taking if you are pregnant or nursing, under the age of 18, or have a known medical condition. Keep out of the reach of children.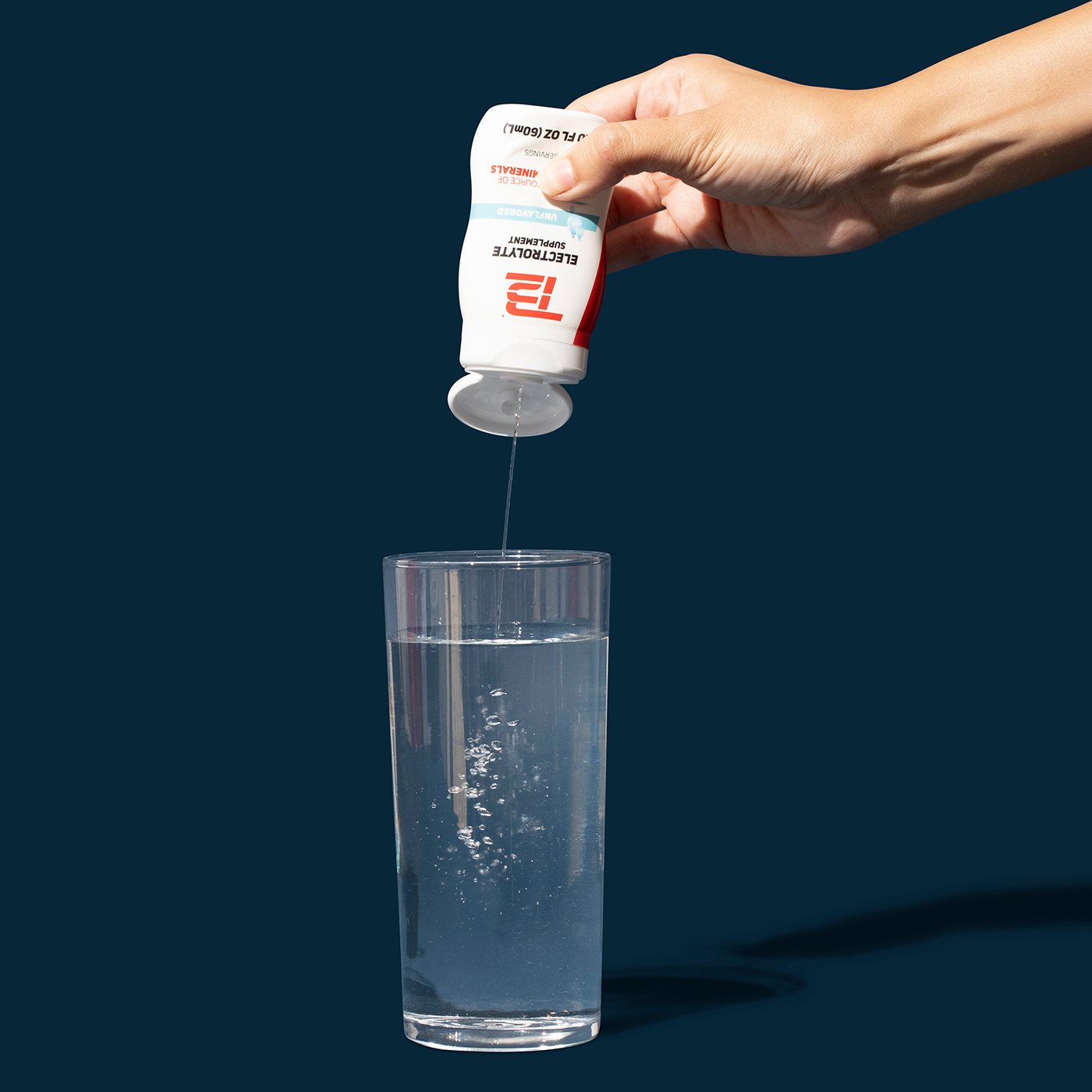 How They Work
Electrolytes support everything from muscle function to regulating fluid balance to immune function & cell growth.*
While most sports drinks are loaded with sugar, our Electrolytes are loaded with 72 essential minerals like sodium, magnesium, and potassium that your body loses through sweat.
It's no-brainer hydration.
Try Them All
Bundle & Save
TB12 Electrolytes Variety Pack (4ct)
Register to receive a notification when this item comes back in stock.
*These statements have not been evaluated by the Food & Drug Administration. This product is not intended to diagnose, treat, cure, or prevent any disease.
The juice
Its convenient and easy to use
The flavors help w the taste
Love the electrolytes!
So great! Bought the unflavored electrolytes for my sister and I!
Electrolyte supplement
Peach mango flavor is overpowering. Suggest a formula that lightens the flavor
Overall Great
Great experience - easy to order, great website, and most importantly a great product.
Electrolytes
The electrolytes are very flavorful and I have had no leg cramps since starting to take them.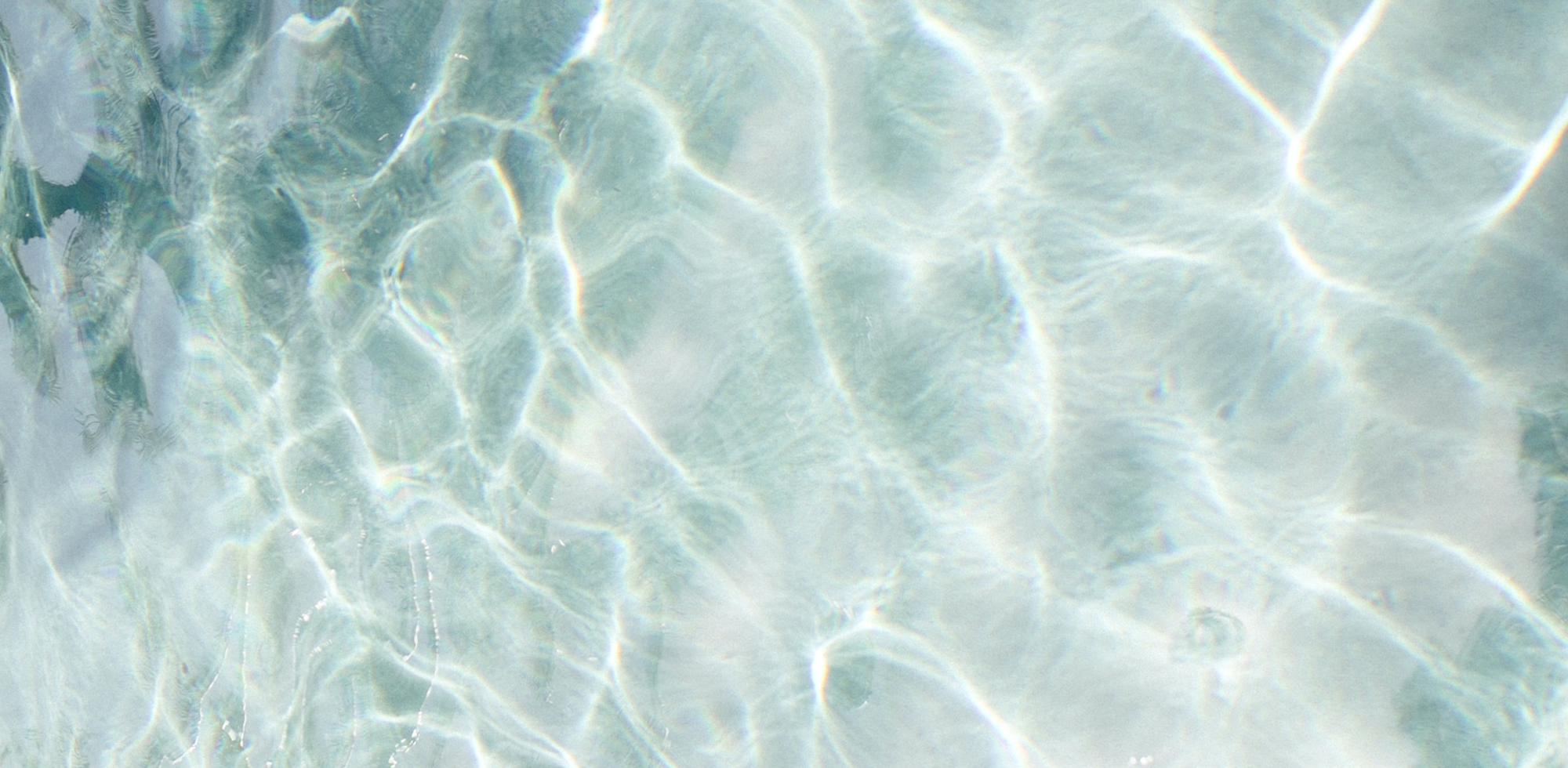 GET YOUR FREE
HYDRATION GUIDE
SMALL HABITS MAKE BIG MOMENTS
Everything You Need To Know
About Electrolytes
SMALL HABITS MAKE BIG MOMENTS