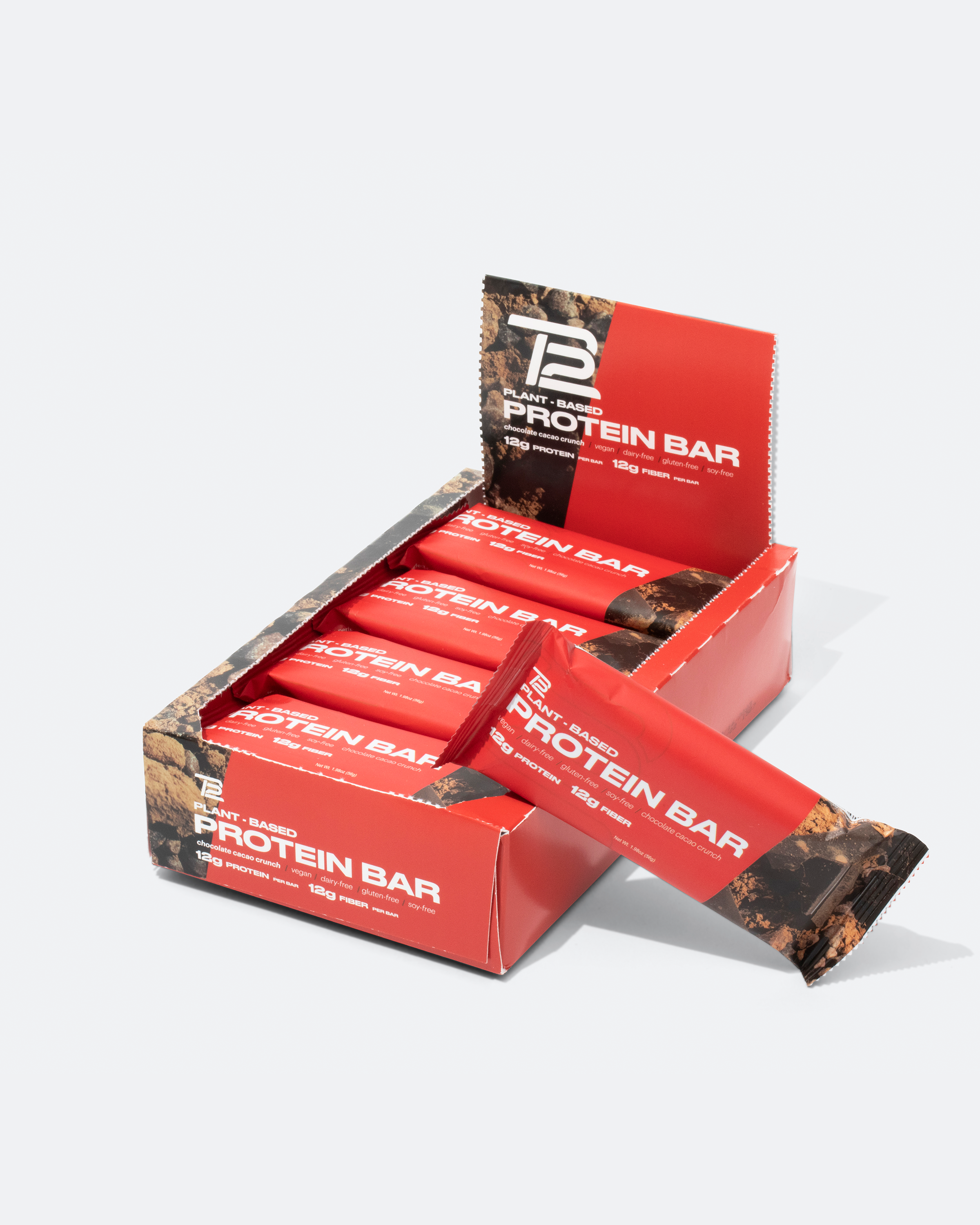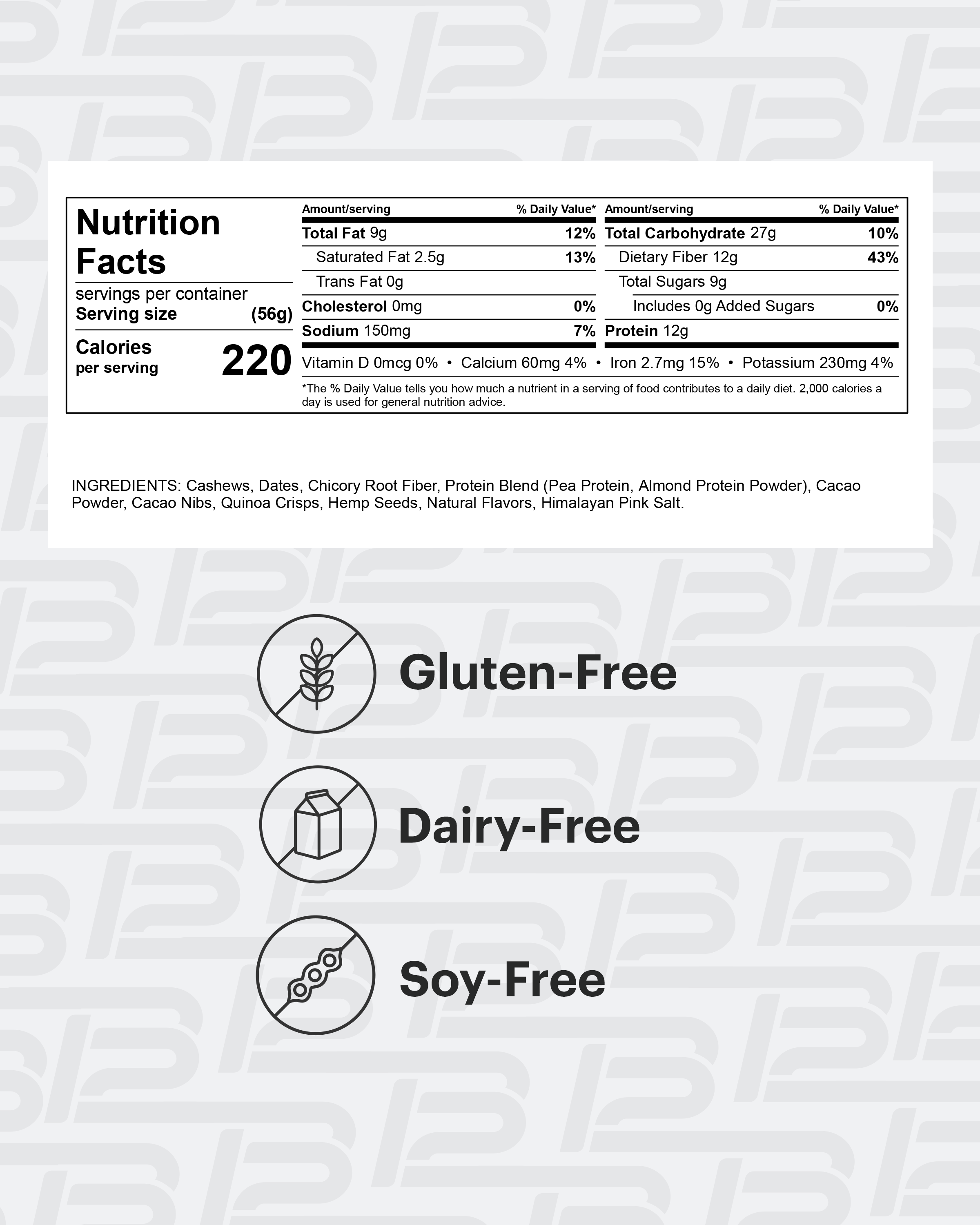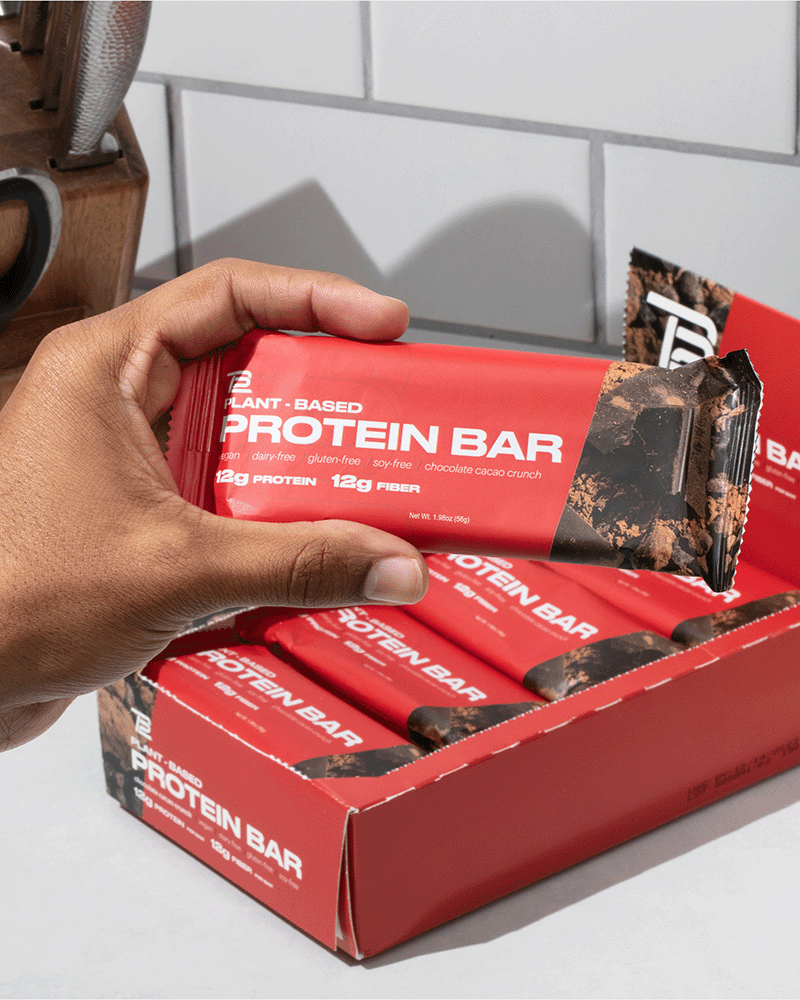 TB12 Plant-Based Protein Bars
12 Servings
TB12 Plant-Based Protein Bars are packed with 12 grams of protein and up to 12 grams of fiber, made with only real, whole foods. We cut the junk, and go straight for the good stuff.
Grab these for a plant-based pick-me-up that never compromises on nutrients or flavor.
Dairy-Free, Gluten-Free, Soy-Free, Non-GMO
12 Grams of Protein, Up to 12 Grams of Fiber
Three Unique Curated Flavors
12 grams of protein, up to 12 grams of fiber
Made with only real, whole foods
Perfect for any time of day
Filled with Antioxidants, Minerals, & Vitamins - Shown to help immunity.*
Turmeric Cashew Honey:
Turmeric - Contains curcumin, a substance with powerful anti-inflammatory & antioxidant properties.* 
Chocolate Cacao Crunch:
Vegan
Free from: Dairy, Gluten, Soy, Sugar, and GMOs
Use
Before or after a workout or anytime throughout the day to curb your cravings
---
12 individually wrapped bars.
Store in a cool dry place. Do not exceed recommended dose. Consult your physician before taking if you are pregnant or nursing, under the age of 18, or have a known medical condition. Keep out of the reach of children.
Everything Your Body Needs. Nothing It Doesn't.
Personal Chef Jim Kelly doesn't compromise when it comes to healthy, plant-based flavors. Neither does Tom Brady — his client of nearly fifteen years.
Together, they teamed up to cut sugar, dairy, gluten, and GMOs out of protein bars without sacrificing flavor or nutrients. Each TB12 Plant-Based Protein Bar is filled with natural, whole, TB12-approved ingredients, along with the perfect amount of protein & fiber to supplement your workouts & recovery. 
Jim & Tom only put the best in these bars — so you can make the most out of them.
Learn more about Jim and Tom's collaboration.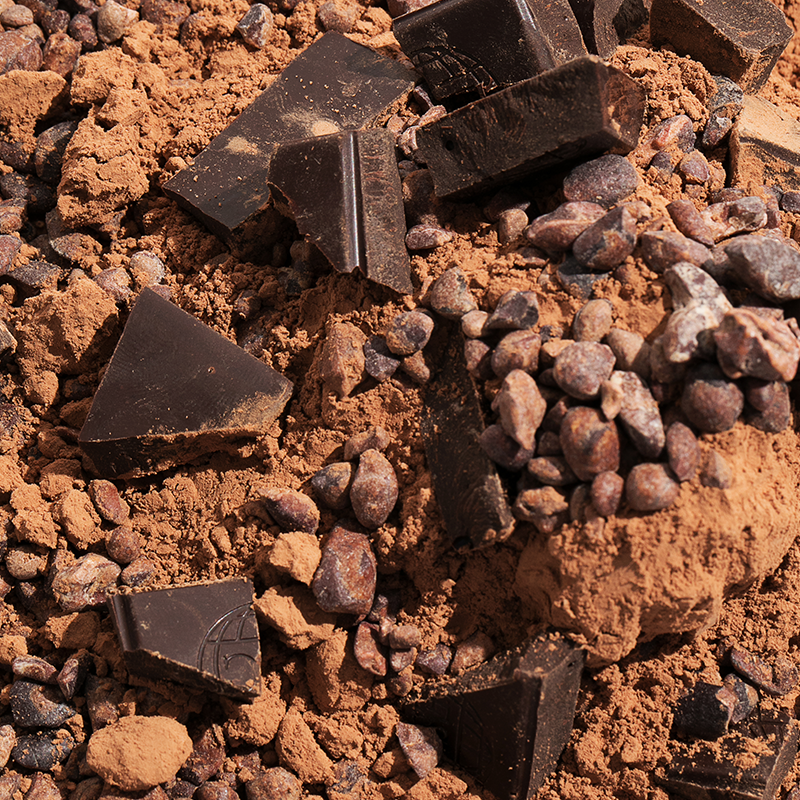 Chocolate Cacao Crunch
What's Inside
Inspired by Tom's favorite desserts and developed with his longtime personal chef, Jim, these bars are as packed with nutrients as they are flavor.
Chocolate Cacao Crunch contains 12g of protein and 12g of fiber, and no added sugar, while still achieving a strong chocolate flavor with a sweet, luxurious taste. Cacao powder and cacao nibs are rich in antioxidants while hemp seeds and quinoa crisps act as superfoods that are high in protein and gluten-free.
Turmeric Cashew Honey
What's Inside
Turmeric Cashew Honey has a warm, nutty taste and is made of only functional ingredients. Filled with antioxidants, minerals, and vitamins and has been shown to support immunity* while turmeric and black pepper work together to support mood and recovery.
*These statements have not been evaluated by the Food & Drug Administration. This product is not intended to diagnose, treat, cure, or prevent any disease.
TB12 Plant-Based Protein Bars
Health and taste
Good taste and good for you!
These aren't the best tasting bars in the world, but...
...they're very good and by far the cleanest bars (in terms of pre-packaged bar ingredients) I've ever found. Adding these as an option for when I'm in a pinch or on the go has been incredibly helpful to my overall goal of eating well.
Great taste and texture
I really appreciate the thoughtful ingredients chosen for this bar. The natural ingredients with great protein sources make for a great grab and go meal or snack. Great tasting.
What Makes TB12
Protein Bars Different?