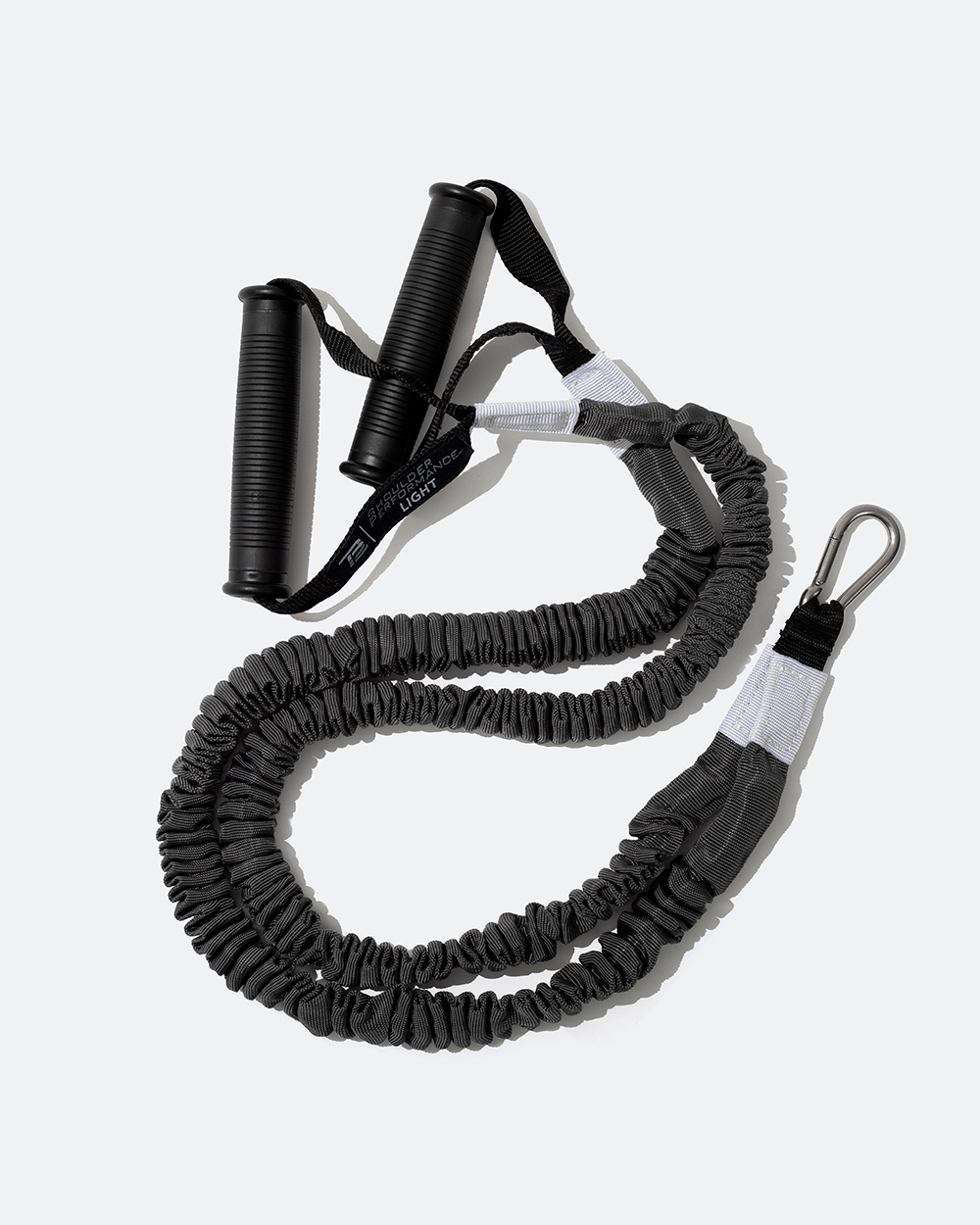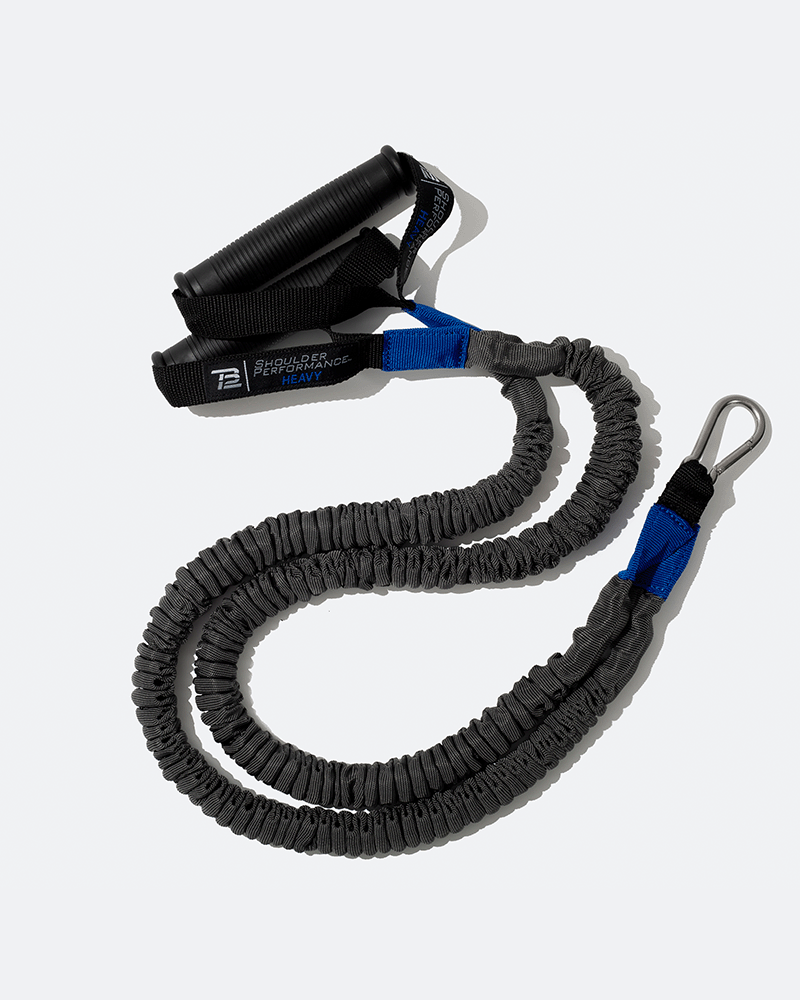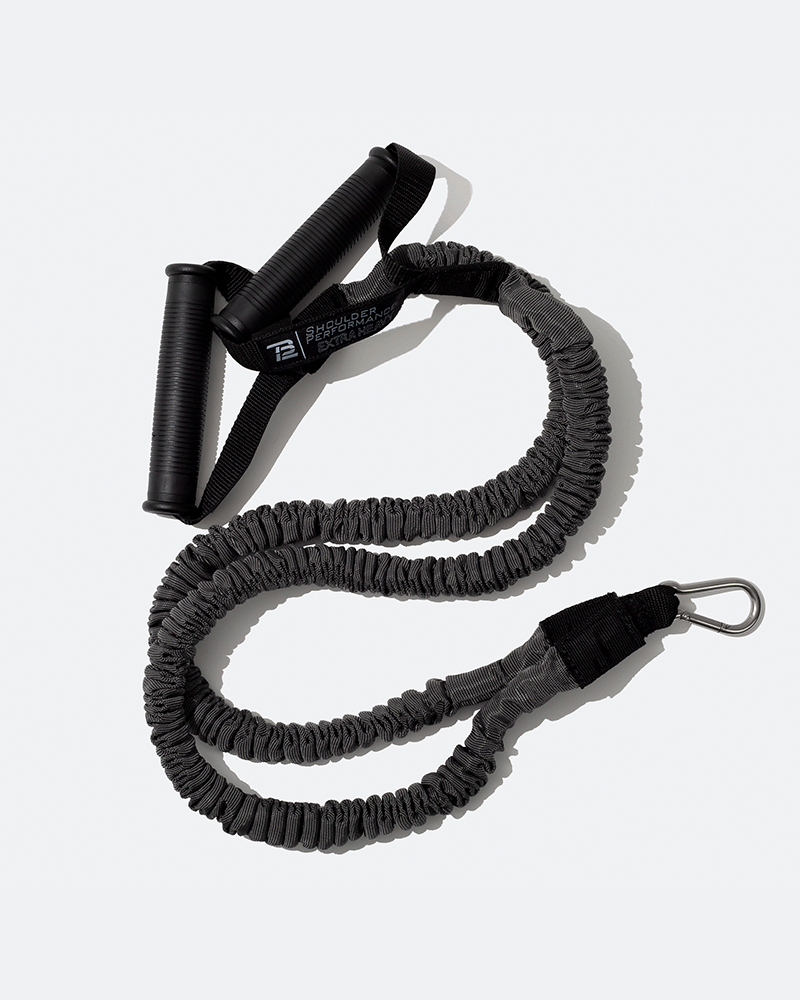 TB12 Complete Handle Bands Kit
TB12 Complete Handle Bands Kit
Register to receive a notification when this item comes back in stock.
The TB12 Complete Handle Bands Kit combines 3 different levels of Handle Bands (Light, Heavy, and X-Heavy) along with a Door Anchor and a Large & Small Travel Bag so you can set up and work out no matter where you train.
Unlike weights, our bands provide progressive resistance throughout the entire range of motion, similar to the functional pattern of movements used in ball sports.

Upper Body and Core Resistance

Rotational Training

Ergonomic Handles
Product Features:
1 Light Handle Resistance Band – Up to 12 lbs
1 Heavy Handle Resistance Band – Up to 25 lbs.
1 X-Heavy Handle Resistance Band – Up to 33 lbs.
1 Door Anchor
1 Small Travel Bag

1 Large Travel Bag
Rotational training.
At home resistance training without taking up space or the hassle of weights.
Portable for use anywhere.
No drills, no holes, no construction.
Avoid strain on joints.
Train with functional movement.
1 Light Handle Band: Up to 12 lbs.
1 Medium Handle Band: Up to 20 lbs.
1 Heavy Handle Band - Up to 25 lbs.
1 Extra Heavy Handle Band - Up to 33 lbs.
1 Small Travel Bag
1 Large Travel Bag
Directions
Use
Focus on rotational training, helping build upper body strength & improve sport-specific movement such as throwing or swinging.
Adjust easily & build up to increase strength & stamina over time.
Total body workout without overloading your muscles.
Resources
Do not stretch looped bands beyond 2.5x their length.
Avoid storing bands in a cold environment, the cold can cause them to snap.
No longer use bands that have visible wear or abrasions.
Made in China.
Please view the before use. Resistance Bands Safety Guidelines before use.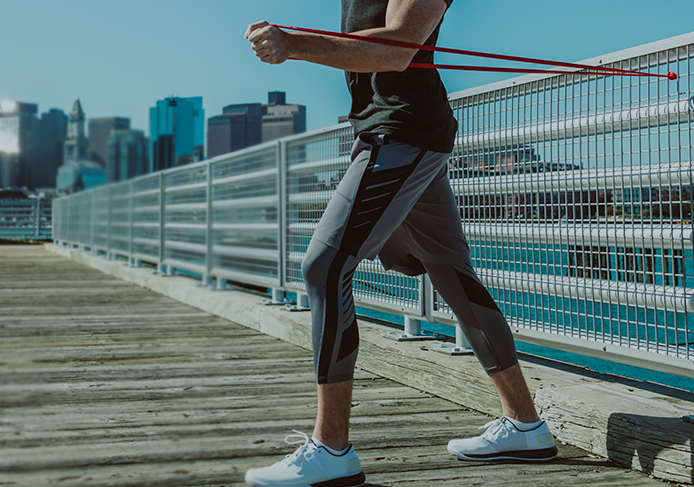 The Benefits Of
Resistance Training
Training with Resistance Bands allows for big, fluid range of motion without the strain.
They help build strength & power while keeping your muscles more supple & less dense than they would be if you used heavy weights.
By targeting accelerating & decelerating muscle groups at the same time without overload, bands can mirror your body's normal, everyday functional movements.
High quality bands
These handle bands are very high quality and a great deal for the set. The bags come in very handy for traveling.
Great Kit for resistance training at home
I love these bands for all my home workouts, good quality and lots of different workout options to keep my workouts from getting stale.
Easy Home Gym
This kit is fantastic. Everything is of the highest quality and allows me to get a great workout in at home and it packs easily for when I'm traveling for work
TOTAL BODY
Strength & Conditioning Guide
SMALL HABITS MAKE BIG MOMENTS
Vibrating PLIABILITY Devices
How To Get Started
SMALL HABITS MAKE BIG MOMENTS