To get your body firing on all cylinders, start with a clear mind and a healthy brain. To support this, TB12 Focus includes acetyl-l-carnitine, alpha-lipoic acid, and biotin which have been clinically studied together for their positive effect on mental clarity, awareness, and focus throughout the day.*

Mitochondrial function*

Awareness and mental clarity*

Focus throughout the day*
Mitochondrial function*
Awareness & mental clarity*
Focus throughout the day*
1100 mg Acetyl-L-Carnitine - Helps mitochondria in your brain & boosts physical & mental energy.*
400 mg Alpha Lipoic Acid - Provides antioxidant protection to the cells inside your brain.*
300 mcg Biotin - Promotes nerve signaling & neurotransmitter activity.*
100 mg Alpha-GPC - Becomes an important neurotransmitter shown to support memory & cognition.*
100 mg Vitaberry - Antioxidant fruit blend that helps counter the effects of oxidative stress on your brain.*
12 mg Lutein - Supports vision, eye health, & cognitive function.
NSF Certified
Vegan
Free from: Dairy, Gluten, GMOs, and Artificial Colors & Binders.
Directions
Take 3 capsules in the morning, ideally with food, for a boost in focus over time (30-60 days).
Recommendation
Form healthy habits, take daily to notice a boost in focus over time (30-60 days).*
---
90 Capsules / 30 Day supply
Store in a cool dry place. Do not exceed recommended dose. Consult your physician before taking if you are pregnant or nursing, under the age of 18, or have a known medical condition. Keep out of the reach of children.
WHY TB12 FOCUS?
Feeling a little foggy? Last workout a bit of a drag? Our Focus formula, that's NSF Certified for Sport, will help keep your mind back on track.* We've combined a fruit blend that's high in antioxidants with clinically-studied ingredients shown to improve mitochondrial function and boost cognition. This formula is designed to keep you sharp, motivated, and ready - for whatever challenges may come your way.*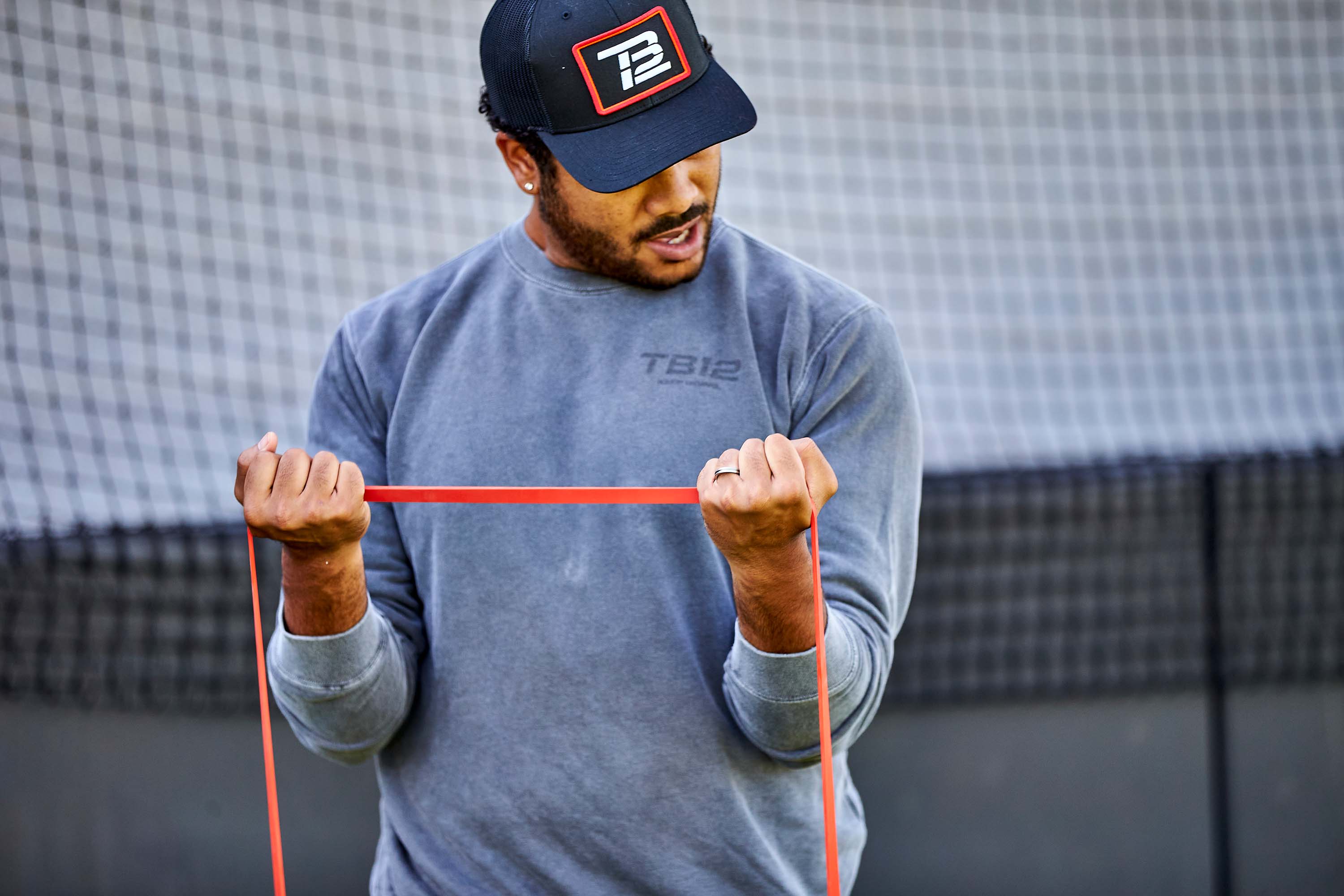 How to Take
Acetyl-l-carnitine, alpha-lipoic acid, & biotin are clinically-researched, brain-boosting trio.
Combined with lutein, alpha-GPC, & an antioxidant berry blend, these ingredients can support increased awareness, heightened mental clarity, & a boost in focus.*
Take 3 capsules daily with food for a boost in focus over time (30-60 days).
*These statements have not been evaluated by the Food & Drug Administration. This product is not intended to diagnose, treat, cure, or prevent any disease.
It really is Focus
I'm a senior working a job that requires memory and attention to detail. I was noticing my brain function was beginning normal aged decline which was upsetting since I'd like to keep working many years going forward. I decided to try Focus since I liked other TB12 products. I have noticed improved brain function and so have others. The best compliment is at an age where many have retired, I get told, "you still got it" and "I hope you don't plan on retiring any time soon?". So that's why my title to this is "it really is Focus".
Great product
Purchase this monthly for my husband!
Focus is important
I love all TB12 products I have purchased. Focus is great.
Perfect
I'm very happy with the quality. Great product