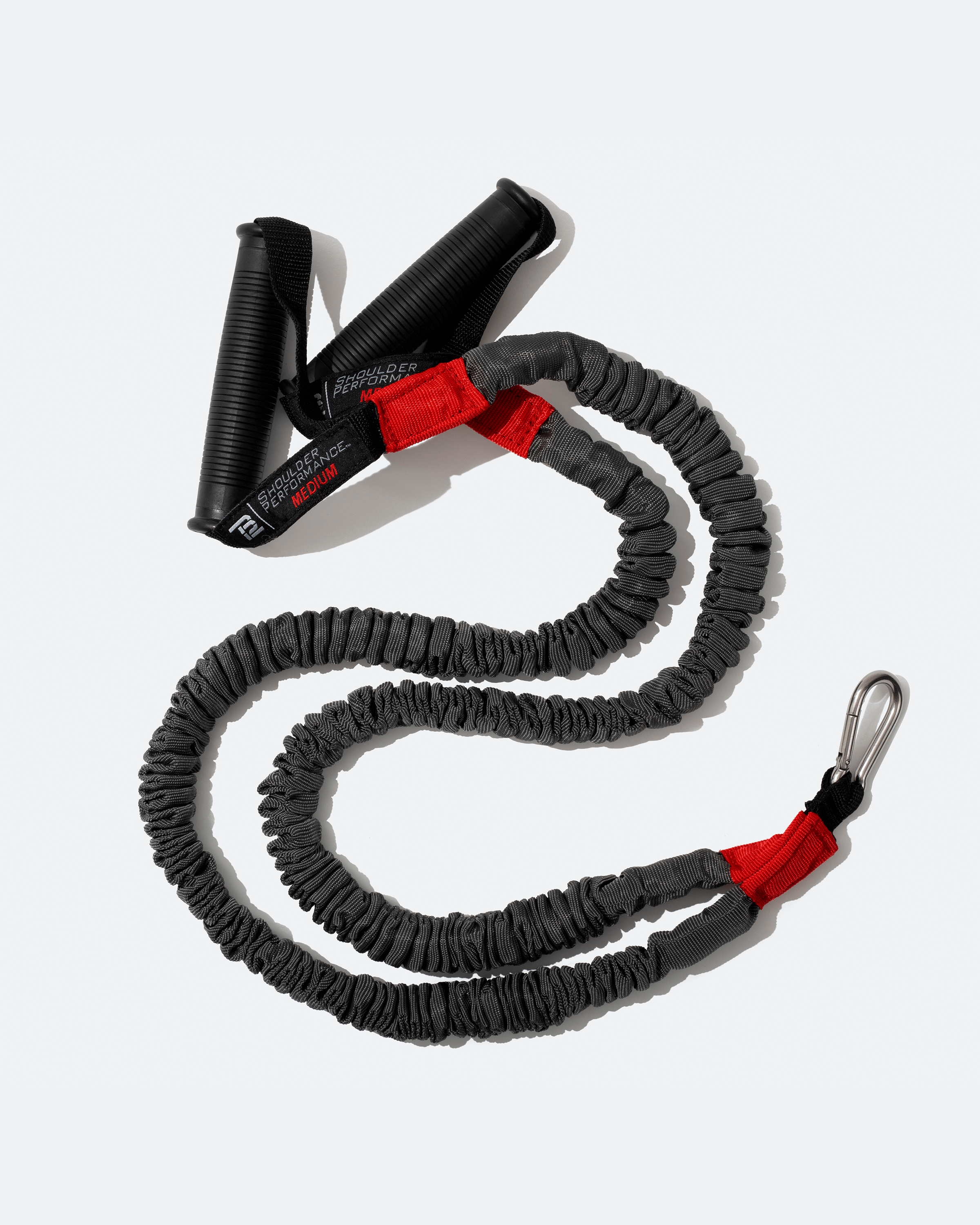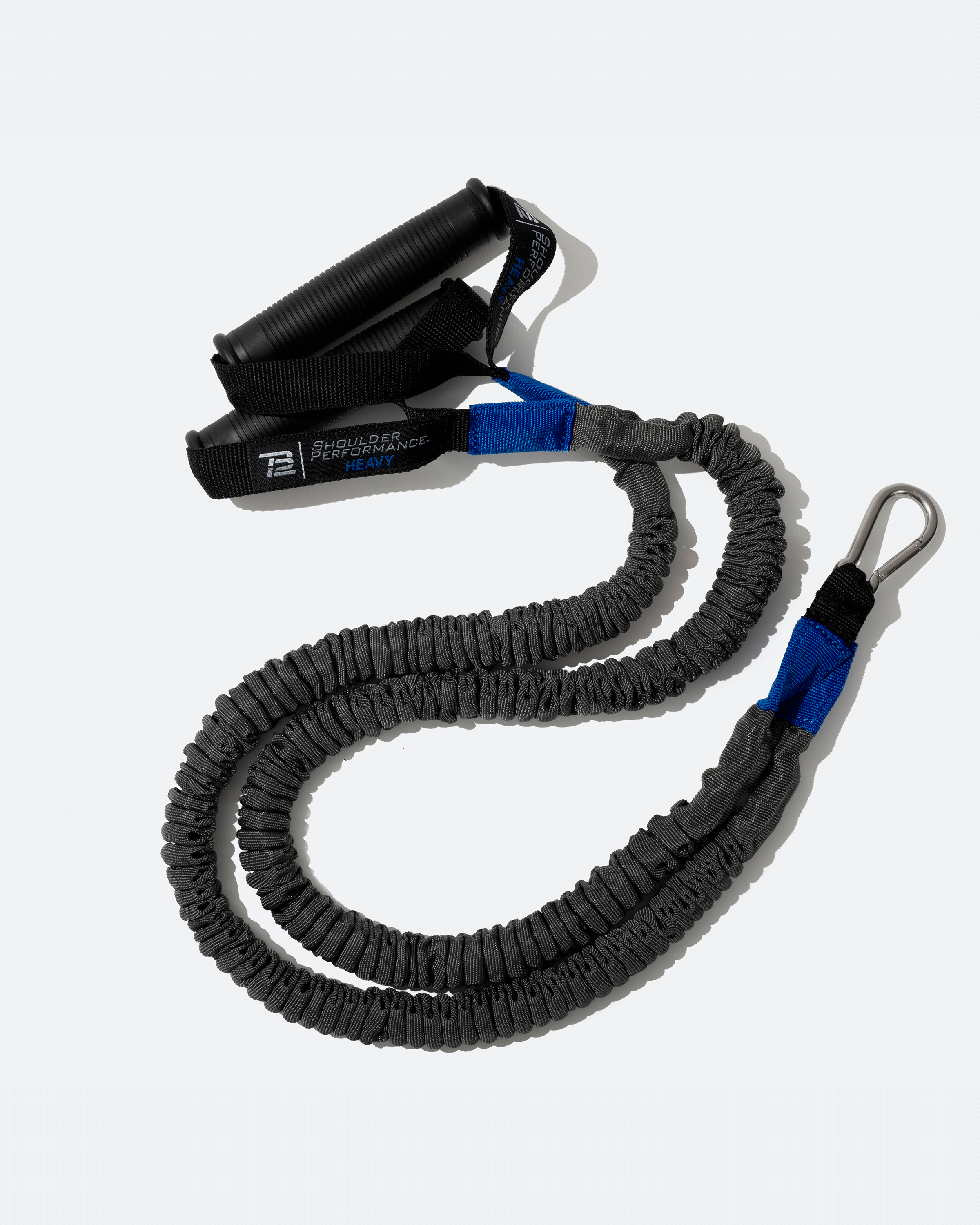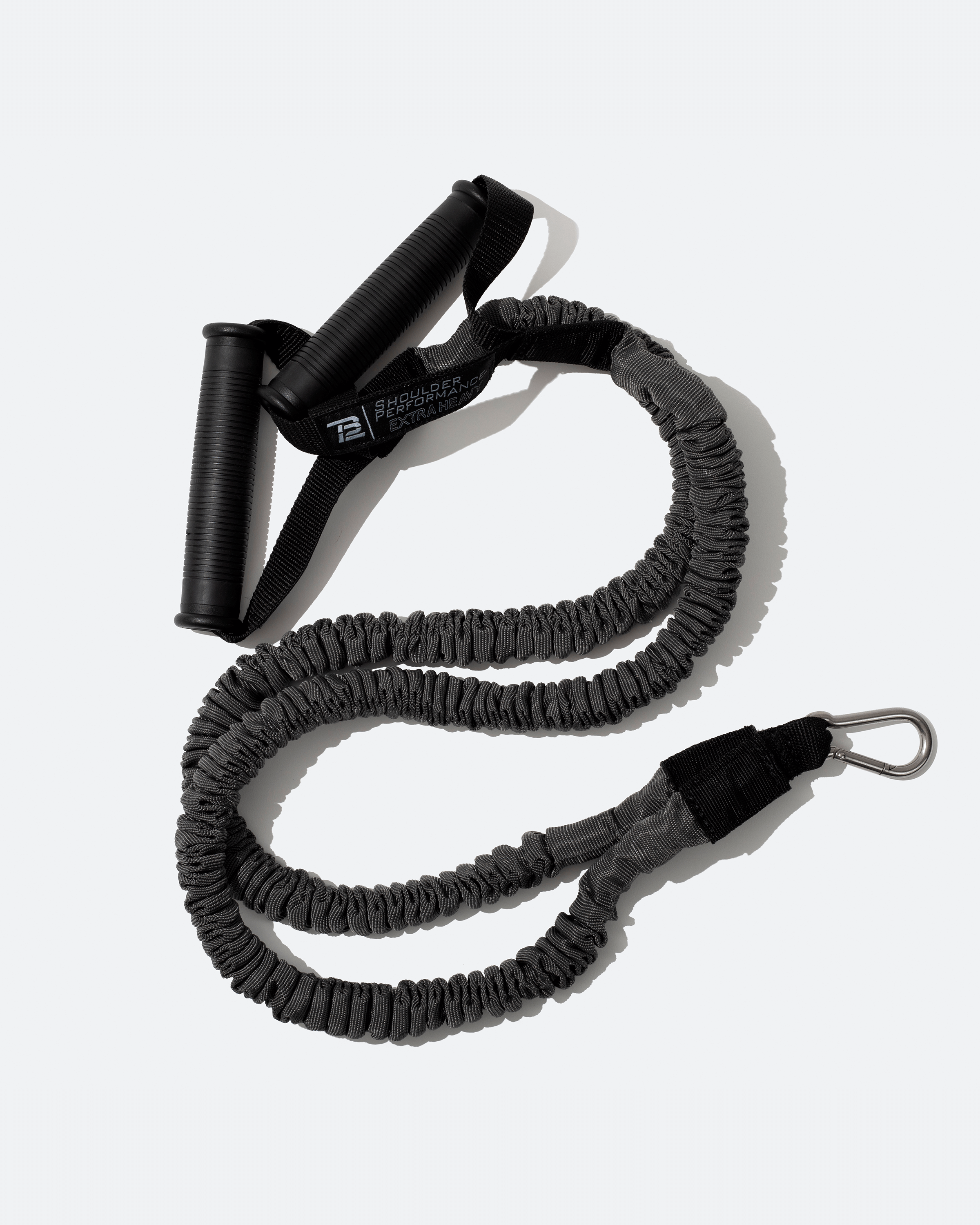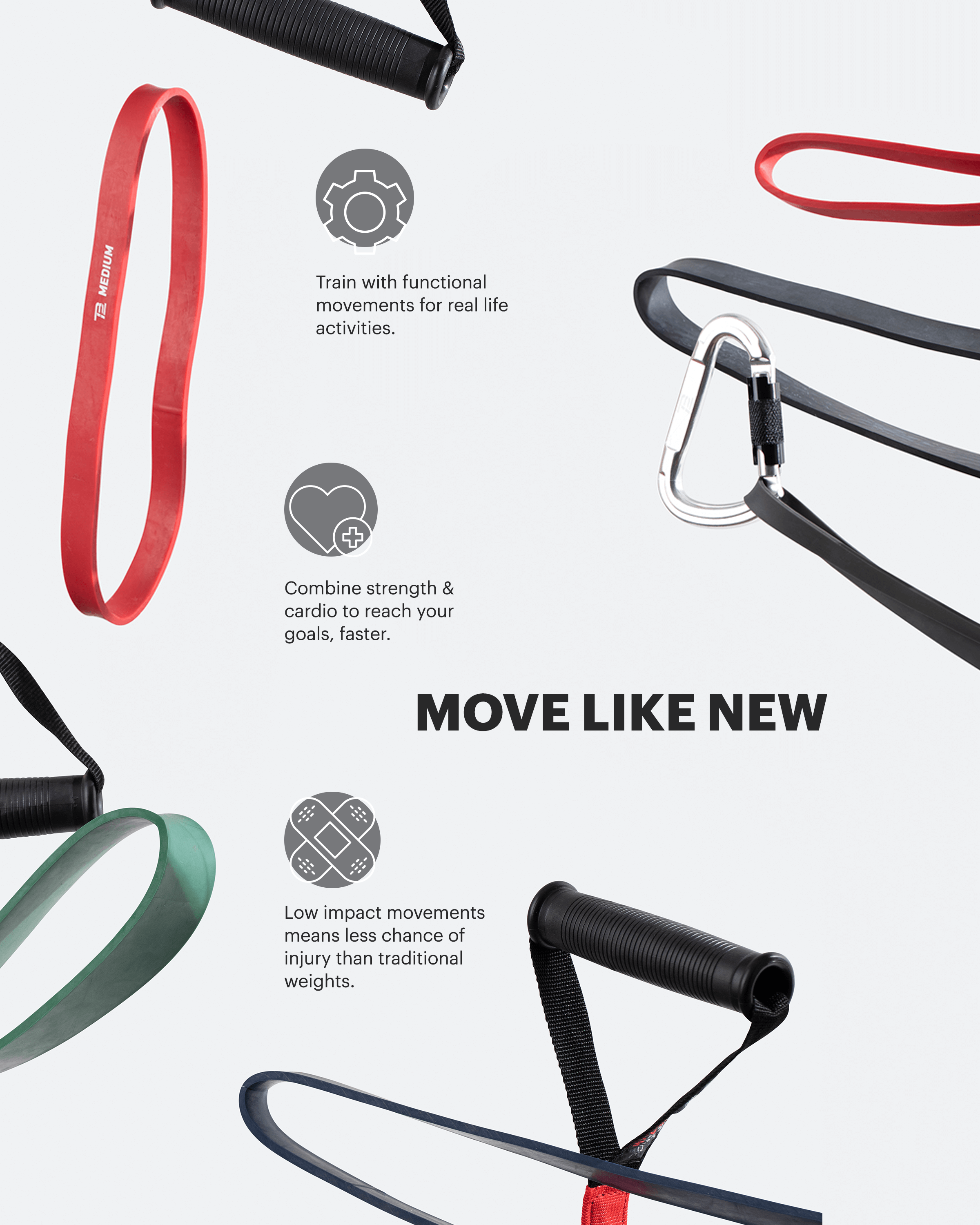 TB12 Handle Resistance Bands
Get the most out of your workout with TB12 Handle Resistance Bands. Maintain a fluid range of motion to build strength and power without the strain of traditional heavy weights. Easy to set up and take on the go, these bands will give you a total body workout without overloading your muscles.

Pounds of resistance:
Light: Up to 12 lbs.
Medium: Up to 20 lbs.
Heavy: Up to 25 lbs.
X-Heavy: Up to 33 lbs.
*All bands are sold individually, colors may vary.
Directions
Attach the carabiner to the Door Anchor or a similarly secured device that can withstand the resistance of your workout.
Use
Focus on rotational training, helping build upper body strength & improve sport-specific movement such as throwing or swinging.
Adjust easily & build up to increase strength & stamina over time.
Total body workout without overloading your muscles.
Resources
Do not stretch looped bands beyond 2.5x their length.
Avoid storing bands in a cold environment, the cold can cause them to snap.
No longer use bands that have visible wear or abrasions.
Made in China.
Please view the Resistance Bands Safety Guideline before use.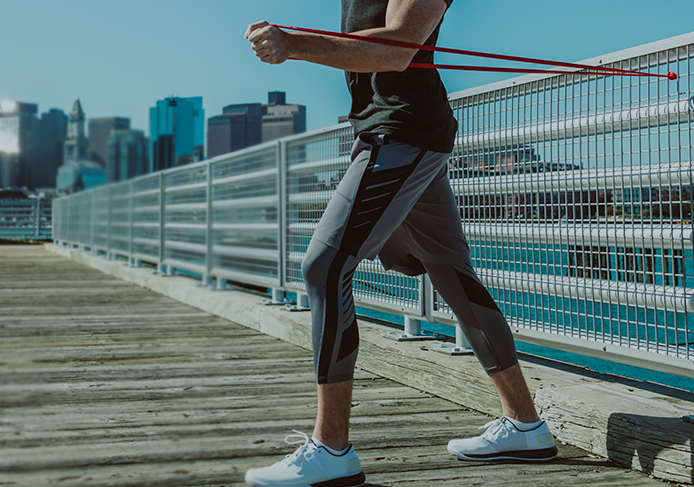 The Benefits Of
Resistance Training
Training with Resistance Bands allows for big, fluid range of motion without the strain.
They help build strength & power while keeping your muscles more supple & less dense than they would be if you used heavy weights.
By targeting accelerating & decelerating muscle groups at the same time without overload, bands can mirror your body's normal, everyday functional movements.
These products are great
Tried the bars, protein powder.. not bad, no after taste overall very good.
Resistance Bands!!
They work great!! Very pleased!!
Handle Bands Make a Huge Difference
When I started using the TB12 app, I only had long looped bands. Adding these handle bands opened up a set of additional exercises that make TB12 even more impactful. The handle bands are of very high quality. I highly recommend them.
TB12 Handle Resistance Bands
TOTAL BODY
Strength & Conditioning Guide
Vibrating PLIABILITY Devices
How To Get Started