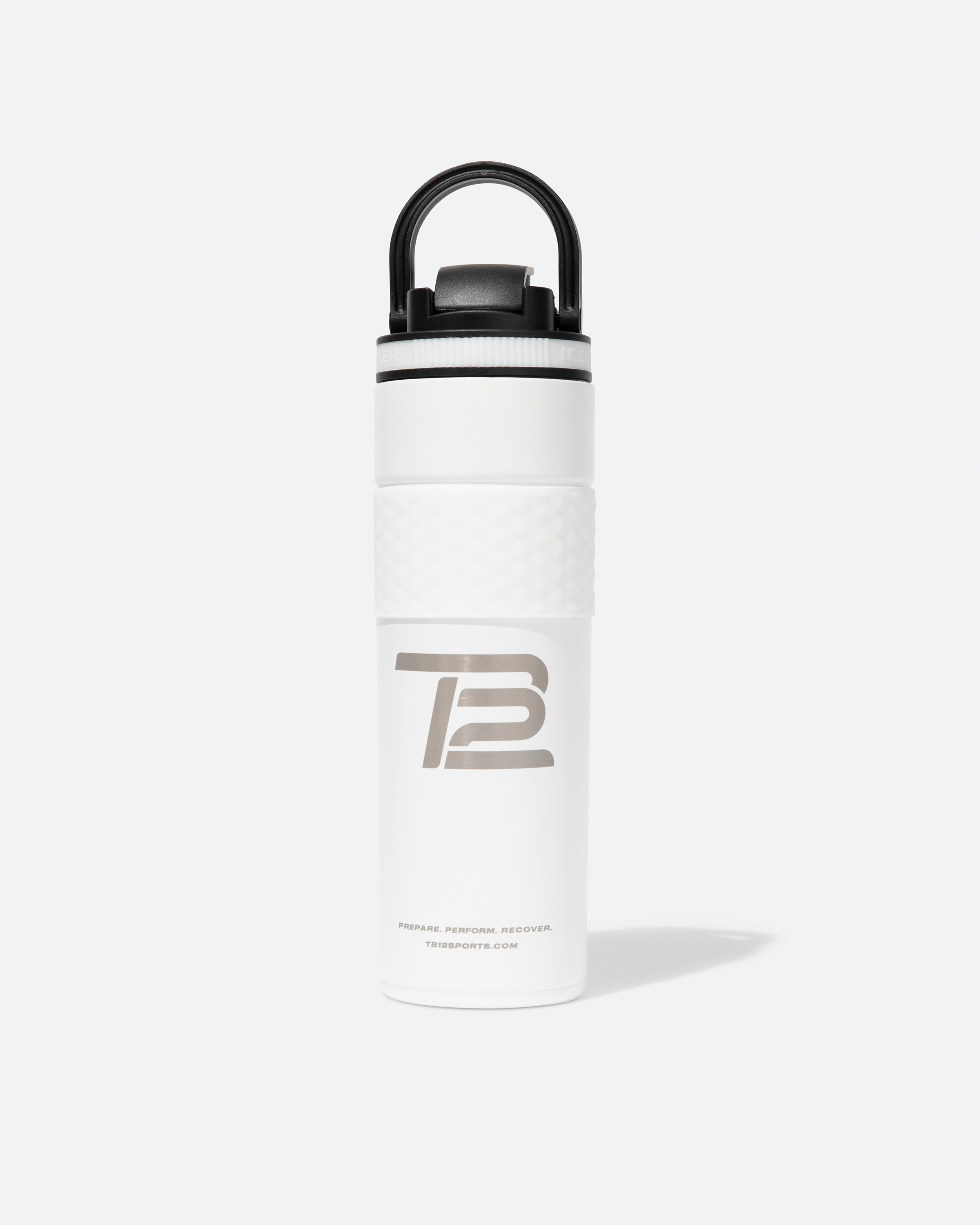 TB12 Insulated Skinny Ice Shaker (20 oz.) White
The perfect post-workout bottle to mix your shake or to keep you hydrated, no matter where you are. The TB12 Insulated Skinny Ice Shaker is 20 oz. but has it all—double vacuum walls for temperature control, narrow-cup holder design, leak-proof closure, and a carrying handle so you can grab it whenever you may need it.

Great product
I love the TB12 Ice Shaker. I use it every day.
Don't leave home without it!
This is a great product! Keeps your beverage just how you want it and enough so you can go pretty much all day without running out. The 20 oz guarantees me I'm drinking what I need to help control and reduce and eliminate my kidney stones!
TB12 Insulated Skinny Ice Shaker 20oz is PERFECT & STYLISH
The products are just perfect! I bought the two of them -black & white-. I liked the so much that I am using one and will keep the other! As always, the quality is amazing and the style so modern, gorgeous! And the price for sale! Packed very carefully and arrived in order. The only downside was that I had to pay a high customs tax here which was collected by my customs authority because of "Christmas season"! Additional 500 Mxp besides the shipping cost! But that is not TB12 Store fault. It's my gov't abuse. Even though that I didn't save at the end the sale price, I am enjoying my products so much and full recommend them. Here nobody has such a shaker which is the envy of everyone! I have been asked about it and have been spreading the voice! I bought a t shirt also, but I couldn't find my sweatshirt. Anyway, I spoiled myself with these beautiful products! Thank you TB12 & keep going!
Great Product
Keeps my water ice cold during my tennis lesson in the hot Florida sun. You cannot go wrong buying anything from TB12