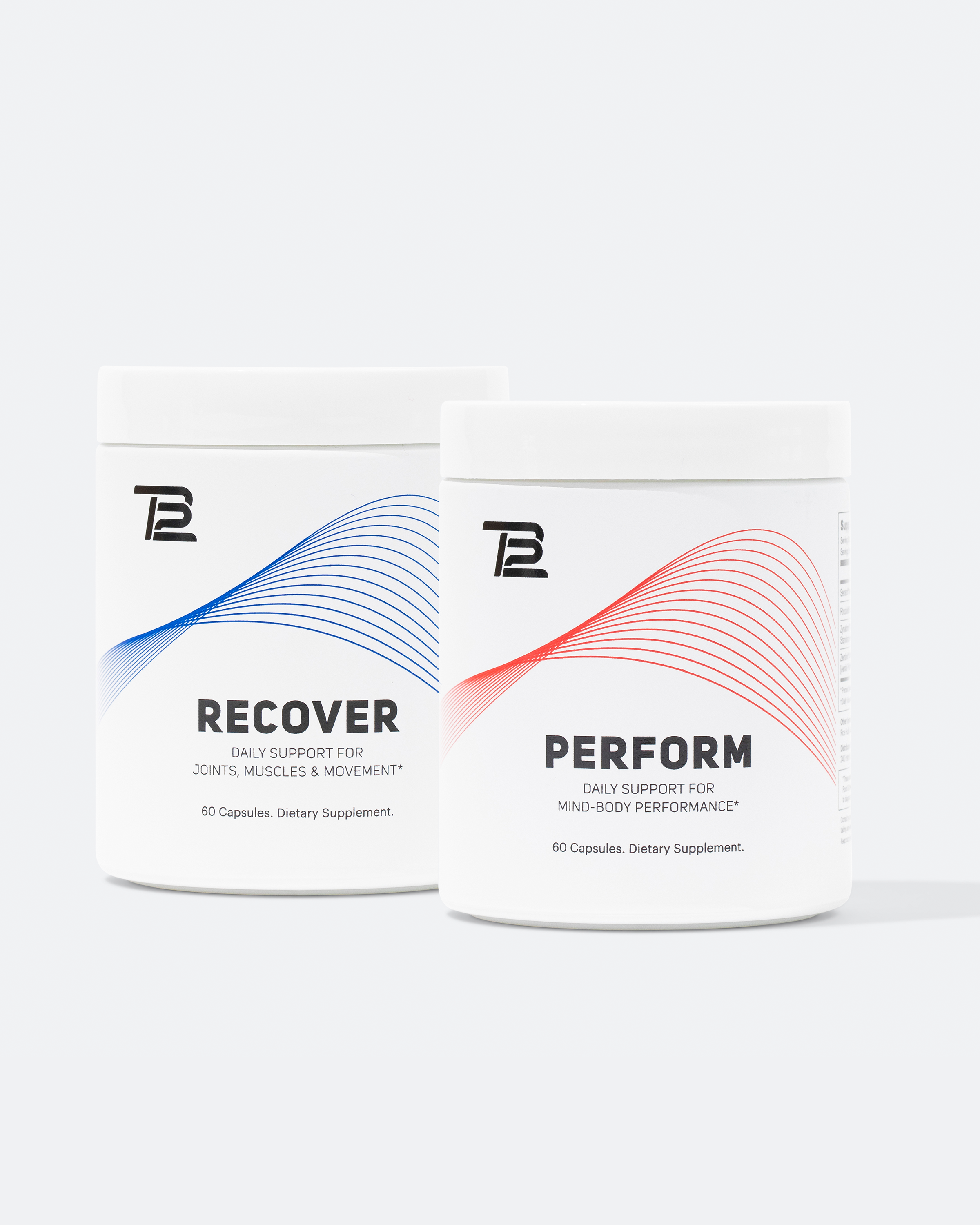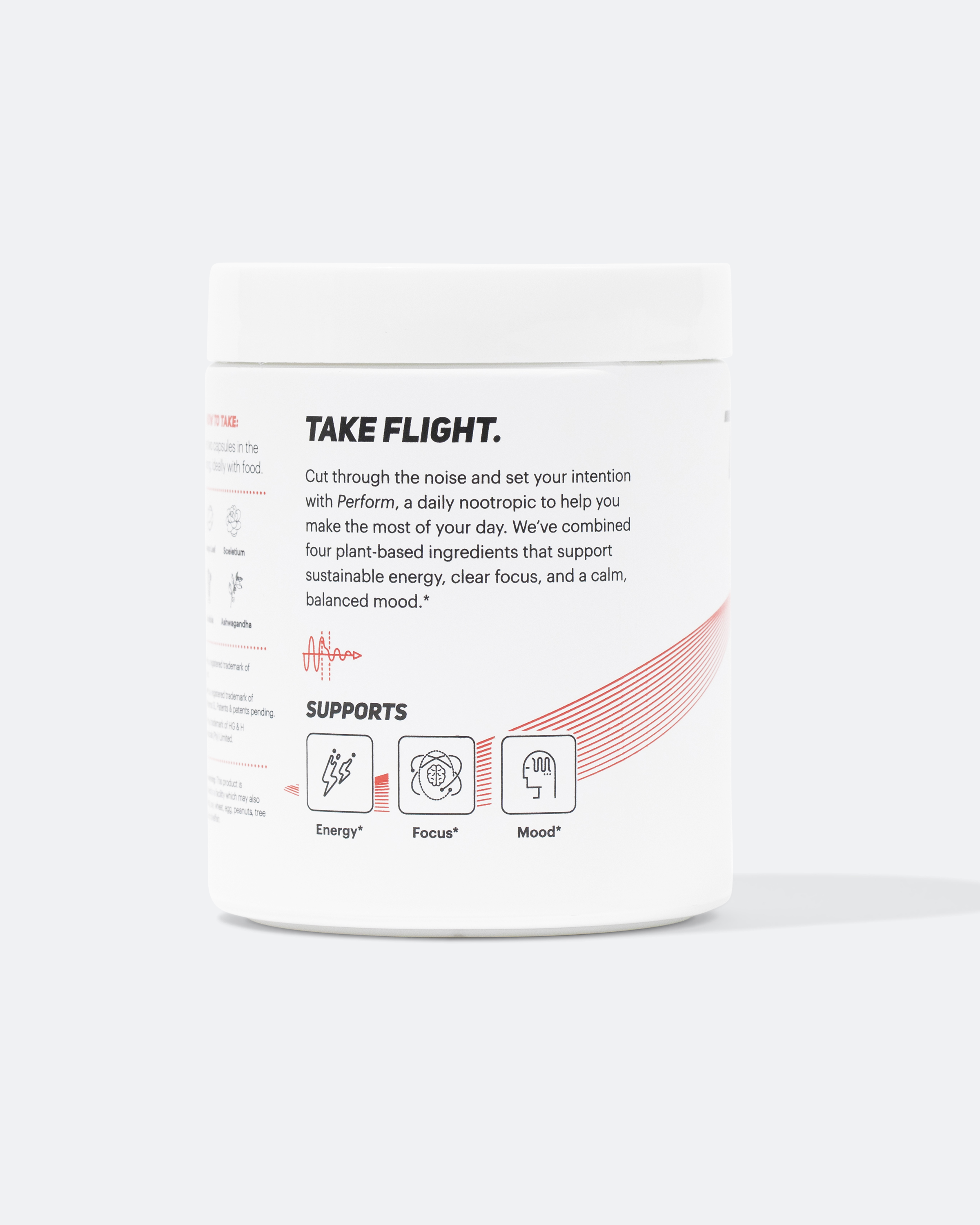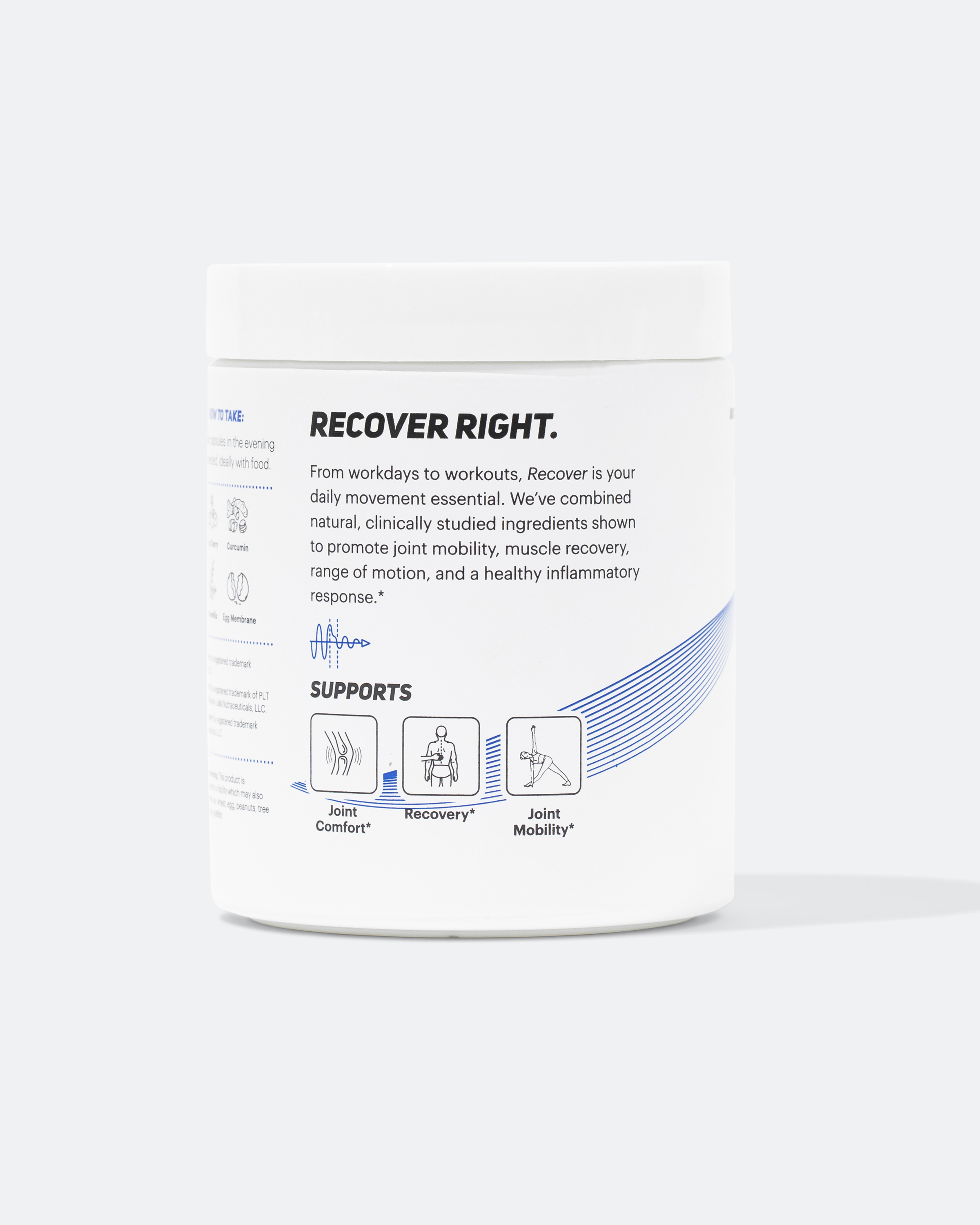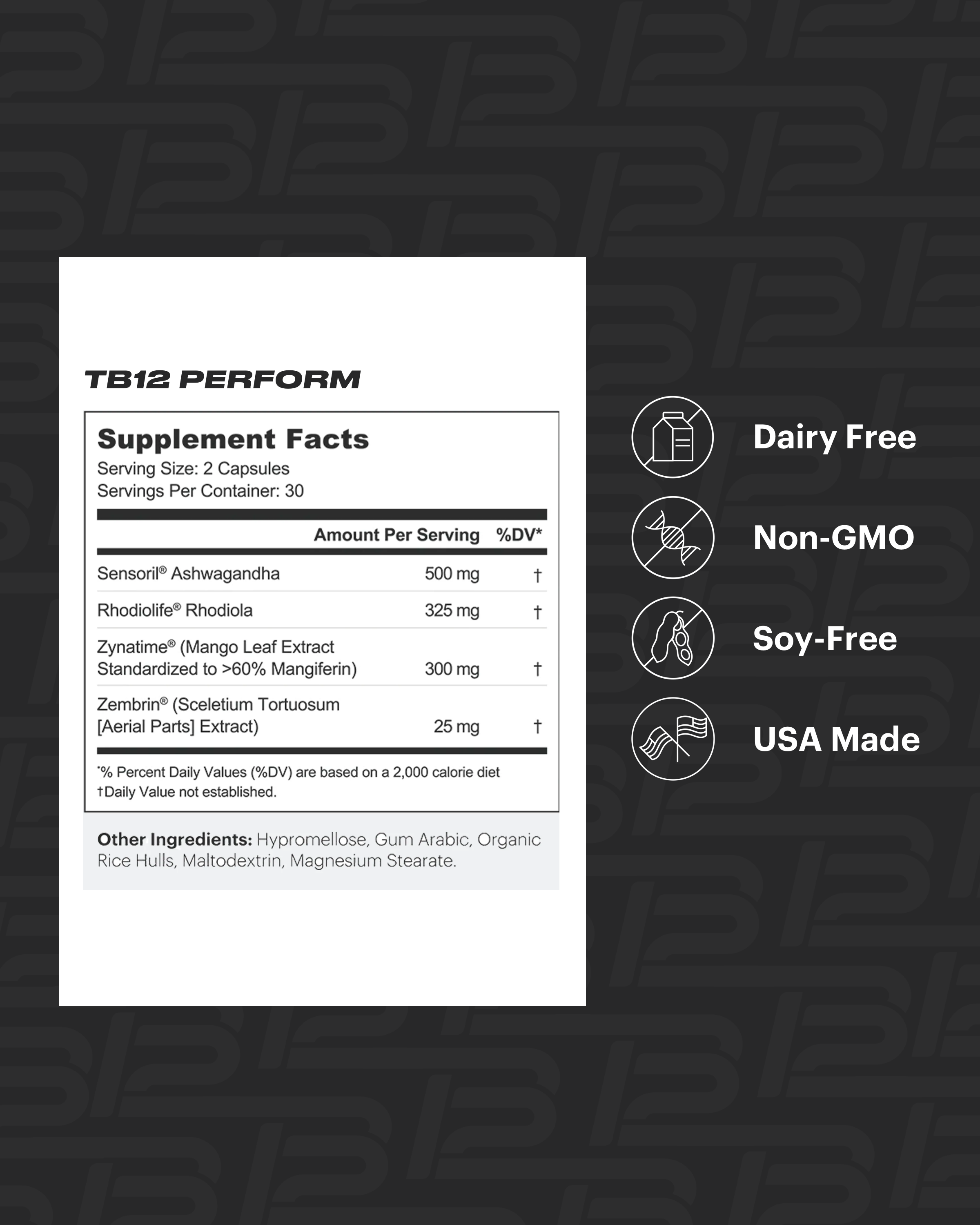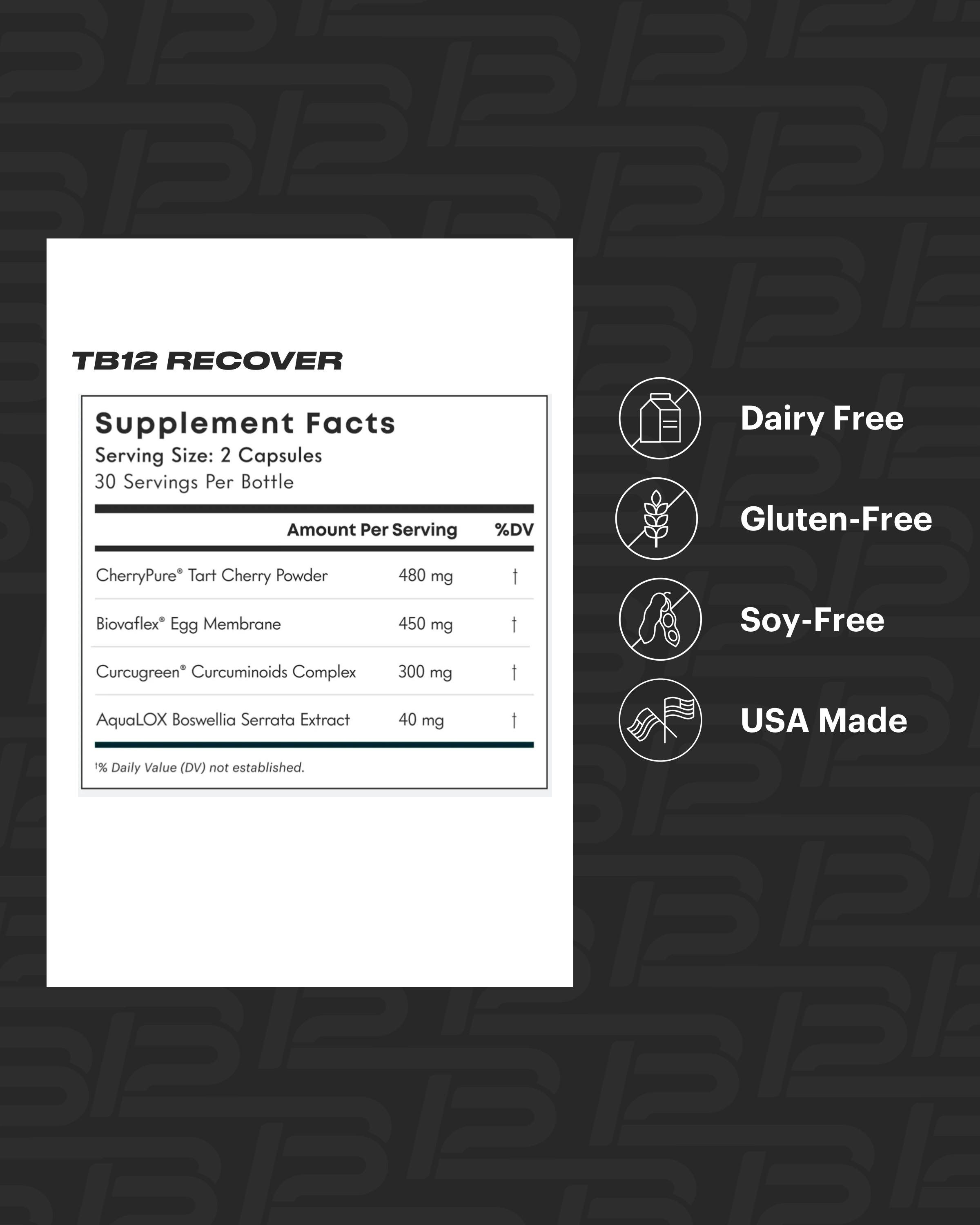 TB12 Perform & Recover Set
Our TB12 Perform & Recover Set includes two supplements that can help you reach your potential now, and extend your prime later.* Perform is made from ingredients shown to support energy, focus, and mood and Recover is made from ingredients that may support a healthy inflammatory response, muscle recovery, and joint mobility.*
PERFORM
Helps the body cope with occasional anxiety & stress.*
Better cognition, focus, energy, and mood.*
Address fatigue & brain fog before they set in.*
RECOVER
Promotes a healthy inflammatory response* to aid in the body's natural recovery process & reduces your body's recovery time.*
Alleviates the feeling of soreness caused by oxidative stress, free radical damage, and exercise induced inflammation.*
Supports muscle recovery, connective tissue, and overall mobility* to increase your ability to move with ease.
Decreases stiffness through supporting the building blocks of healthy joints like collagen, elastin, and connective tissue.*
PERFORM
500 mg Ashwagandha - Helps your body copy with occasional stress & fatigue.*
325 mg Rhodiola - Aids in energy & cognitive function.*
250 mg Mango Leaf - A natural nootropic that supports focus & reaction time.*
25 mg Sceletium - Promotes a sense of calm & focus.*
RECOVER
480 mg Tart Cherry - Promotes a healthy inflammatory response & muscle soreness.*
450 mg Egg Membrane - Helps joint comfort & mobility.*
300 mg Curcumin - A powerful antioxidant & medicinal herb.*
40 mg Boswellia - Supports healthy bones & joints.*
Free from: Dairy, Gluten, Soy, and Artificial Colors & Binders.
PERFORM
Take 2 capsules in the morning, ideally with food.
RECOVER
Take 2 capsules in the evening, ideally with food.
---
60 Capsules / 30 Day supply | Each bottle
Store in a cool dry place. Do not exceed recommended dose. Consult your physician before taking if you are pregnant or nursing, under the age of 18, or have a known medical condition. Keep out of the reach of children.
WHY THE BUNDLE?
TB12 Perform is a a daily performance blend to keep your mind and body primed to meet the demands of your day.* TB12 Recover is your daily movement essential.* It's a fast-acting recovery blend designed to help you keep working out, working, or just moving through life. Together, they keep you going.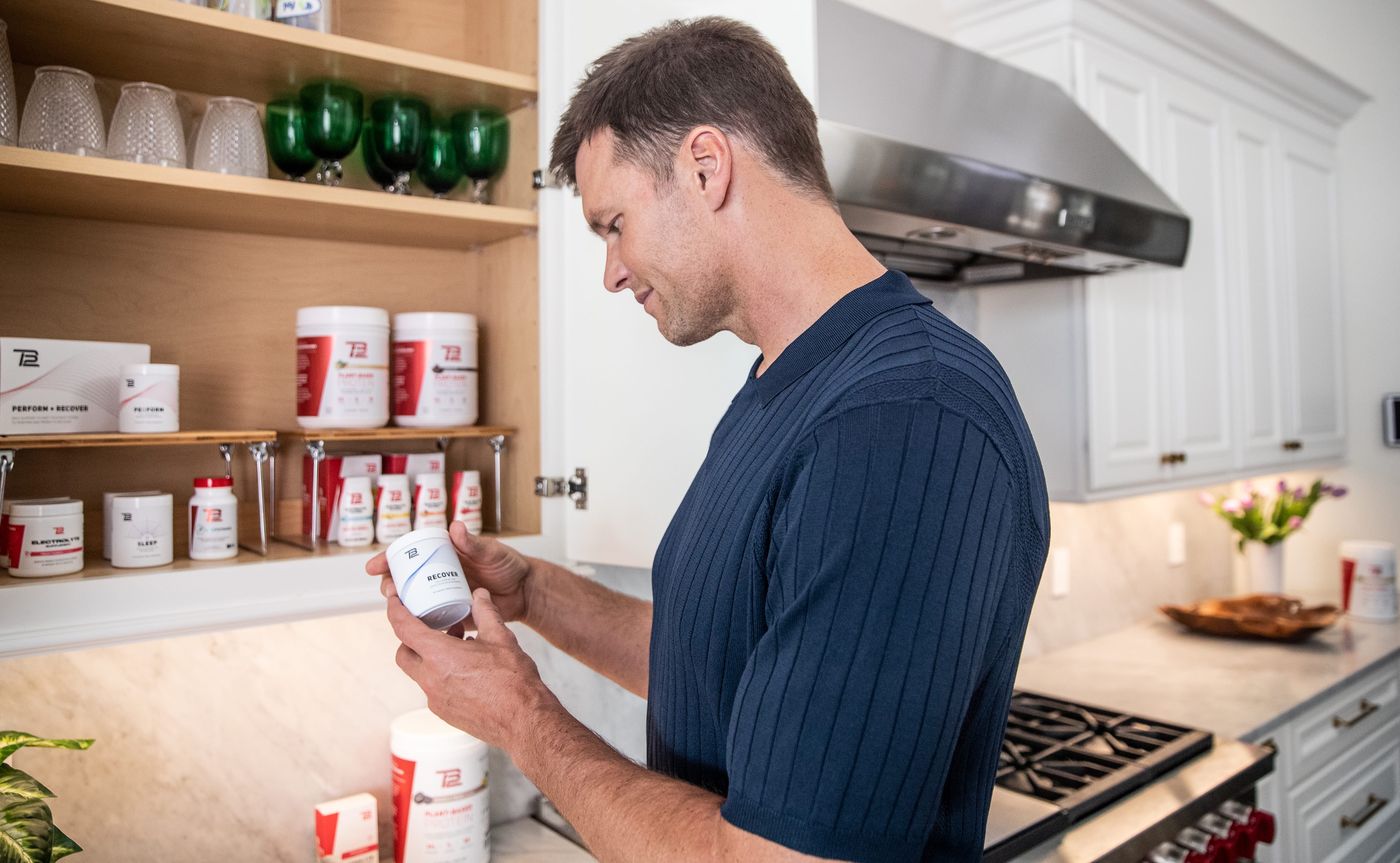 TB12 Perform x Recover
How to Take
As a dietary supplement, take 2 capsules of TB12 Perform in the morning and 2 capsules of TB12 Recover in the evening, ideally with food to help you perform and recover at your best.
Boost Your
Performance & Recovery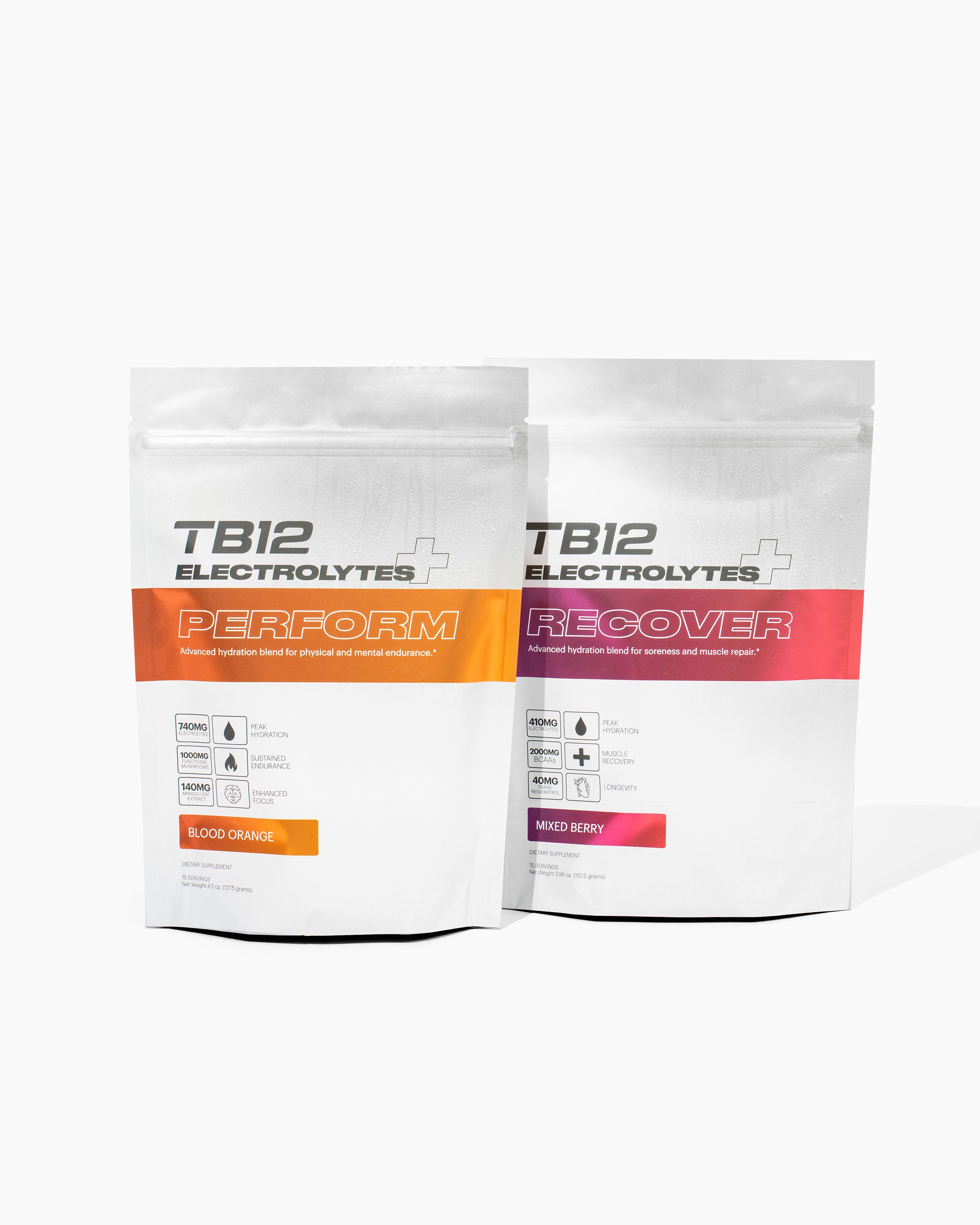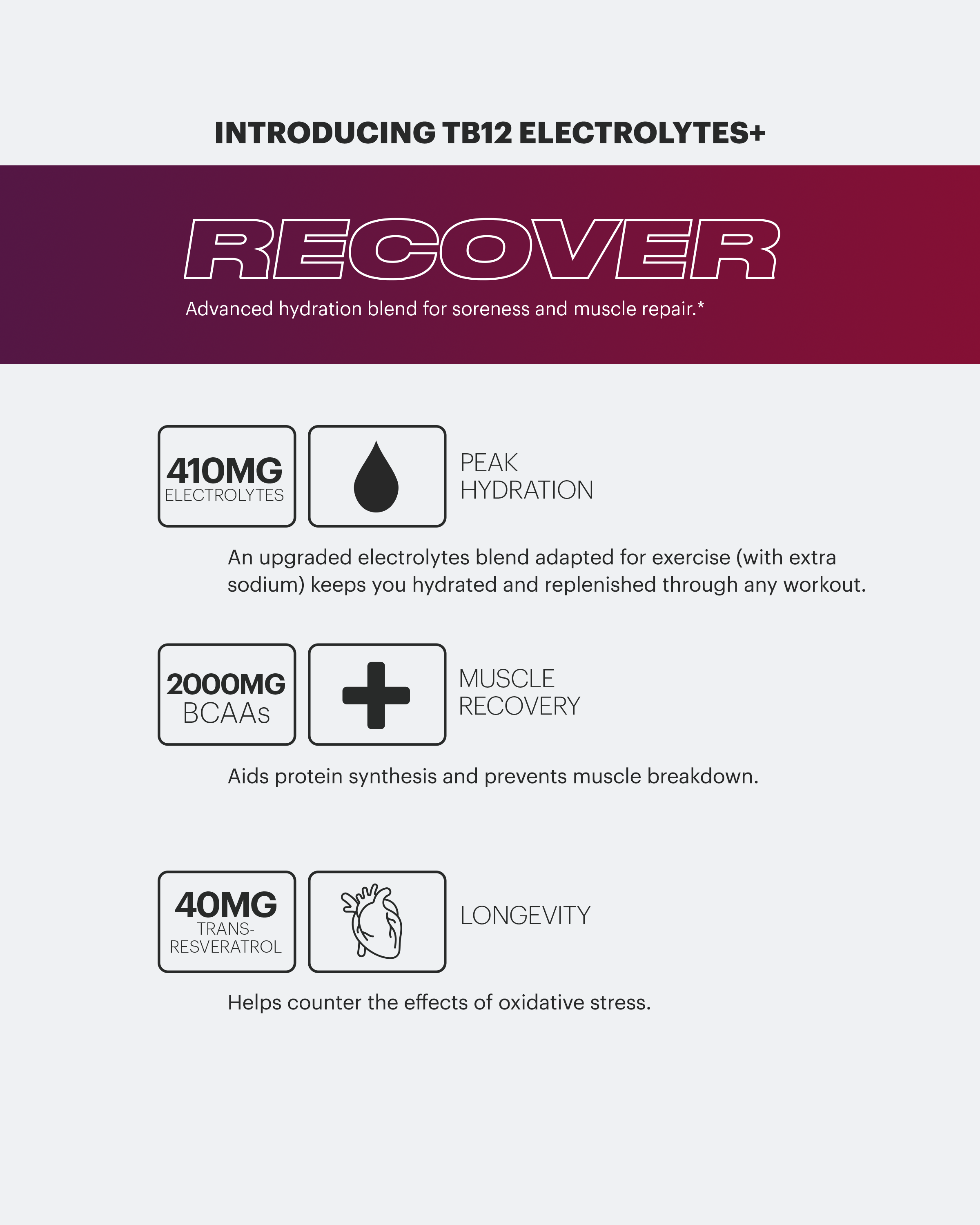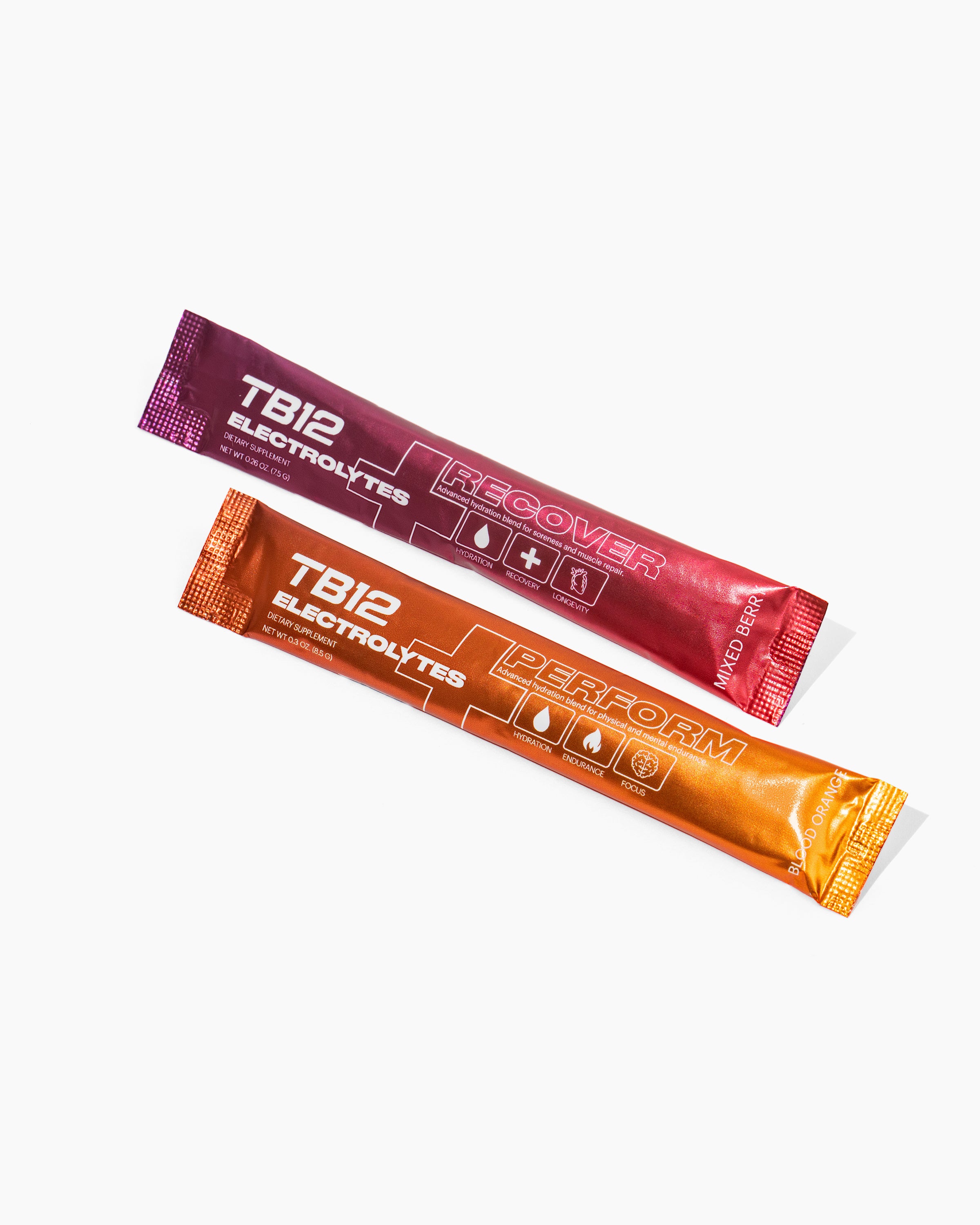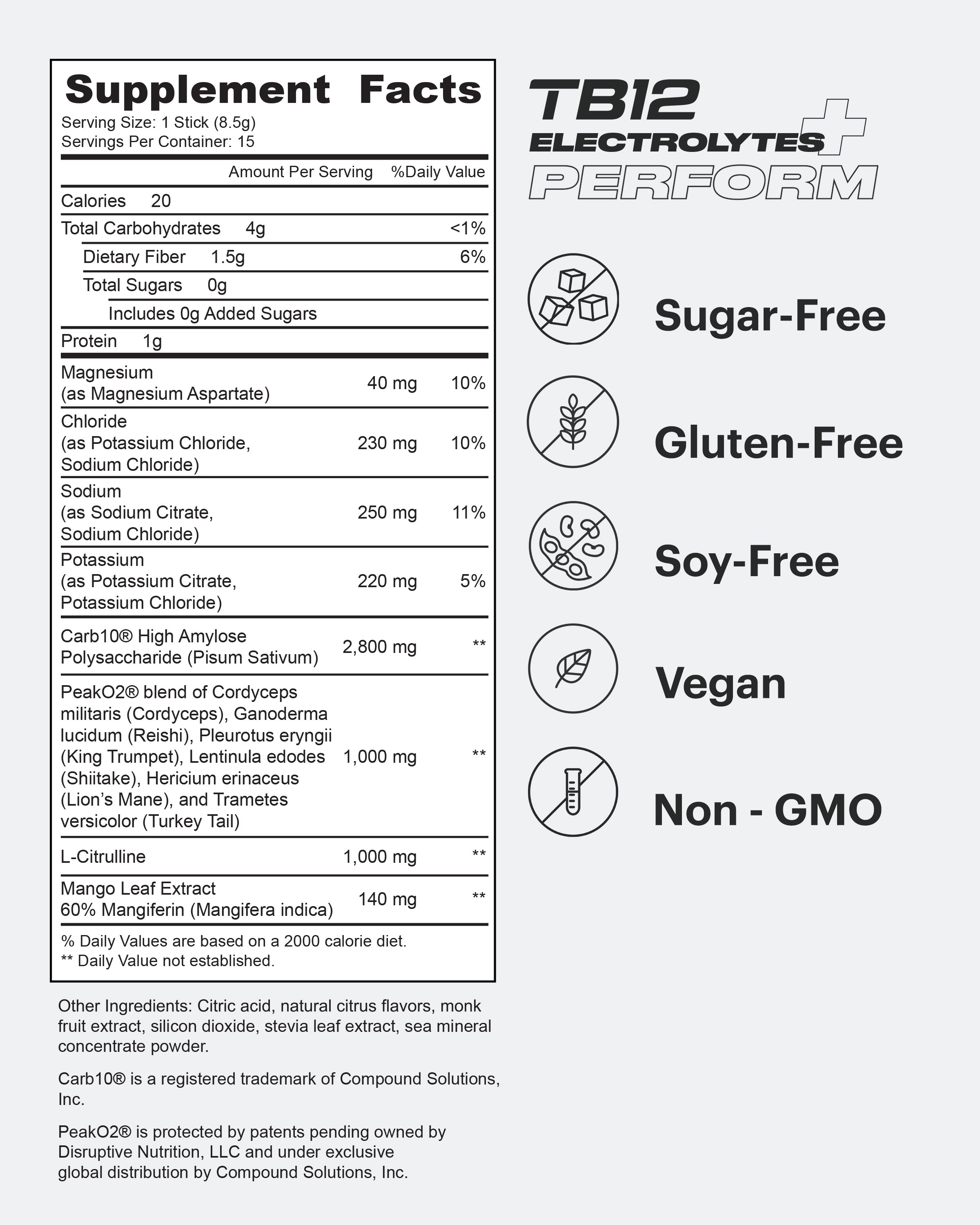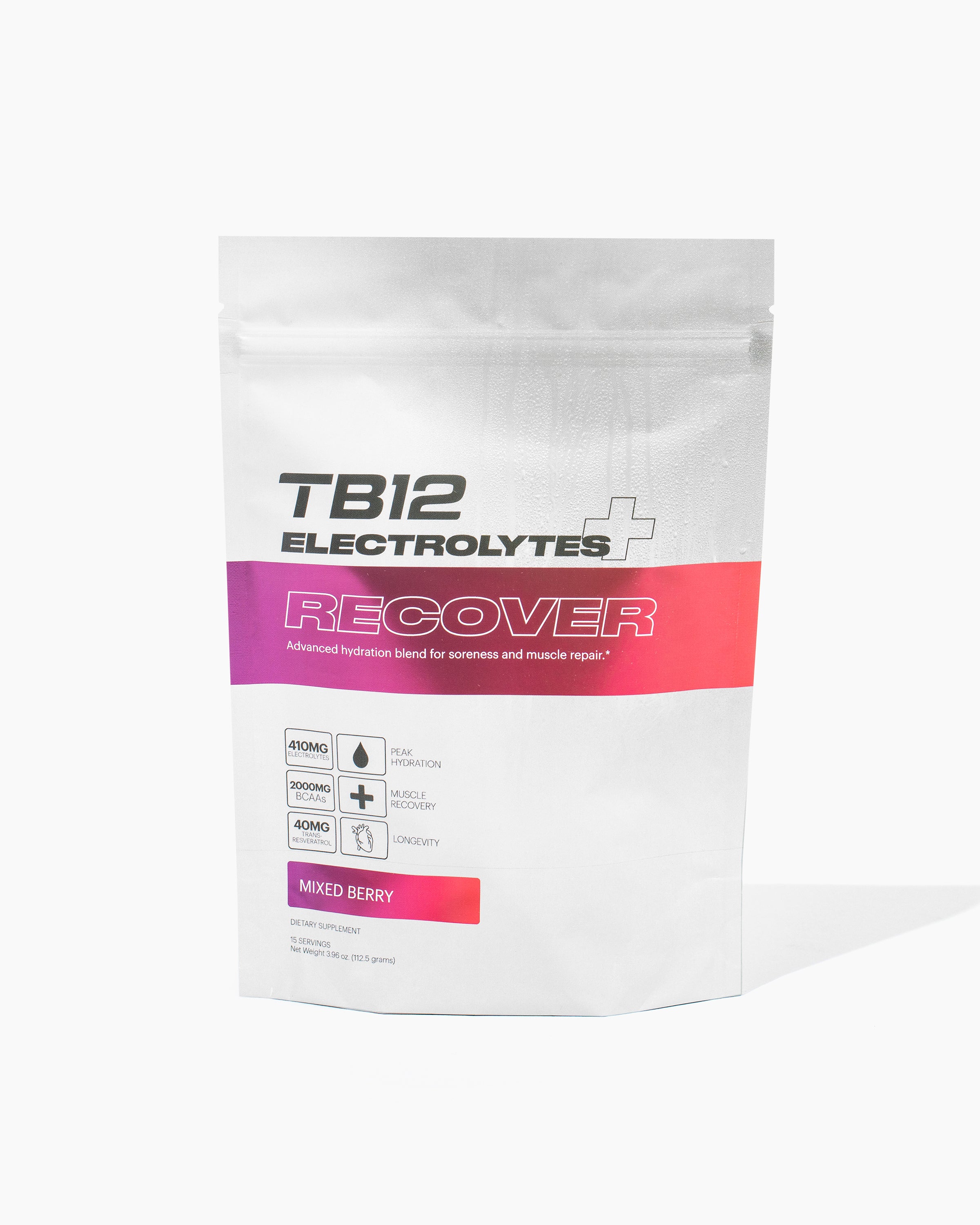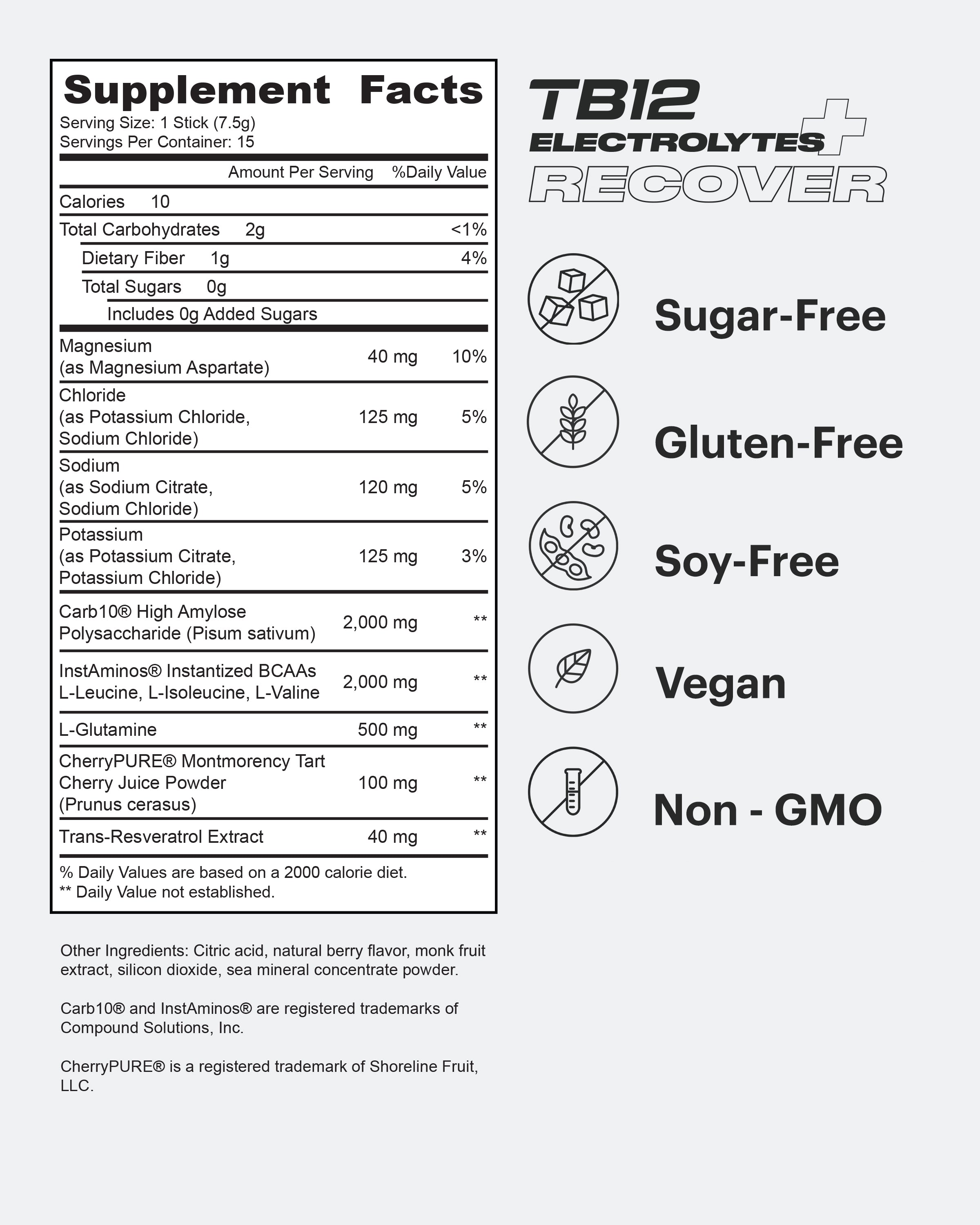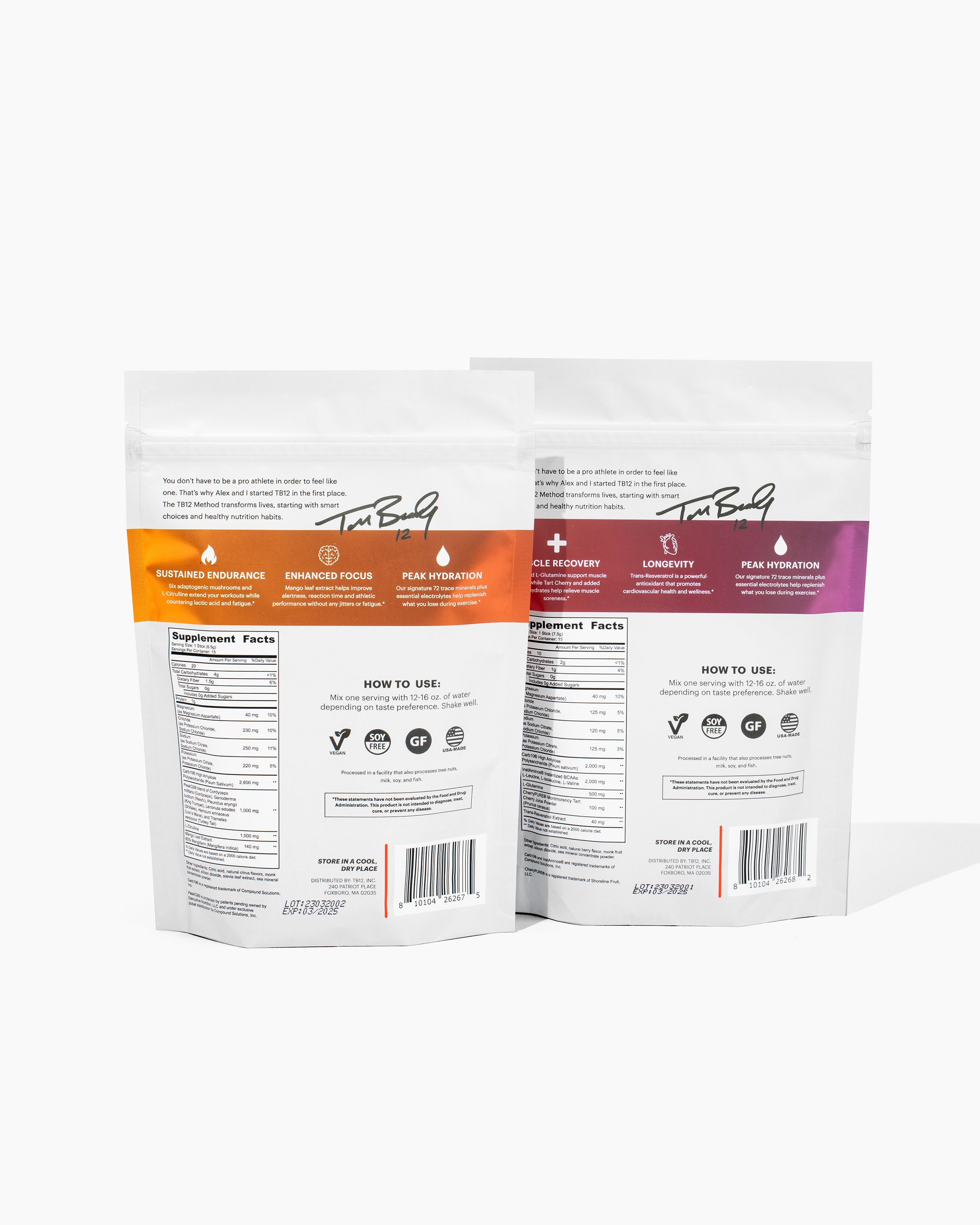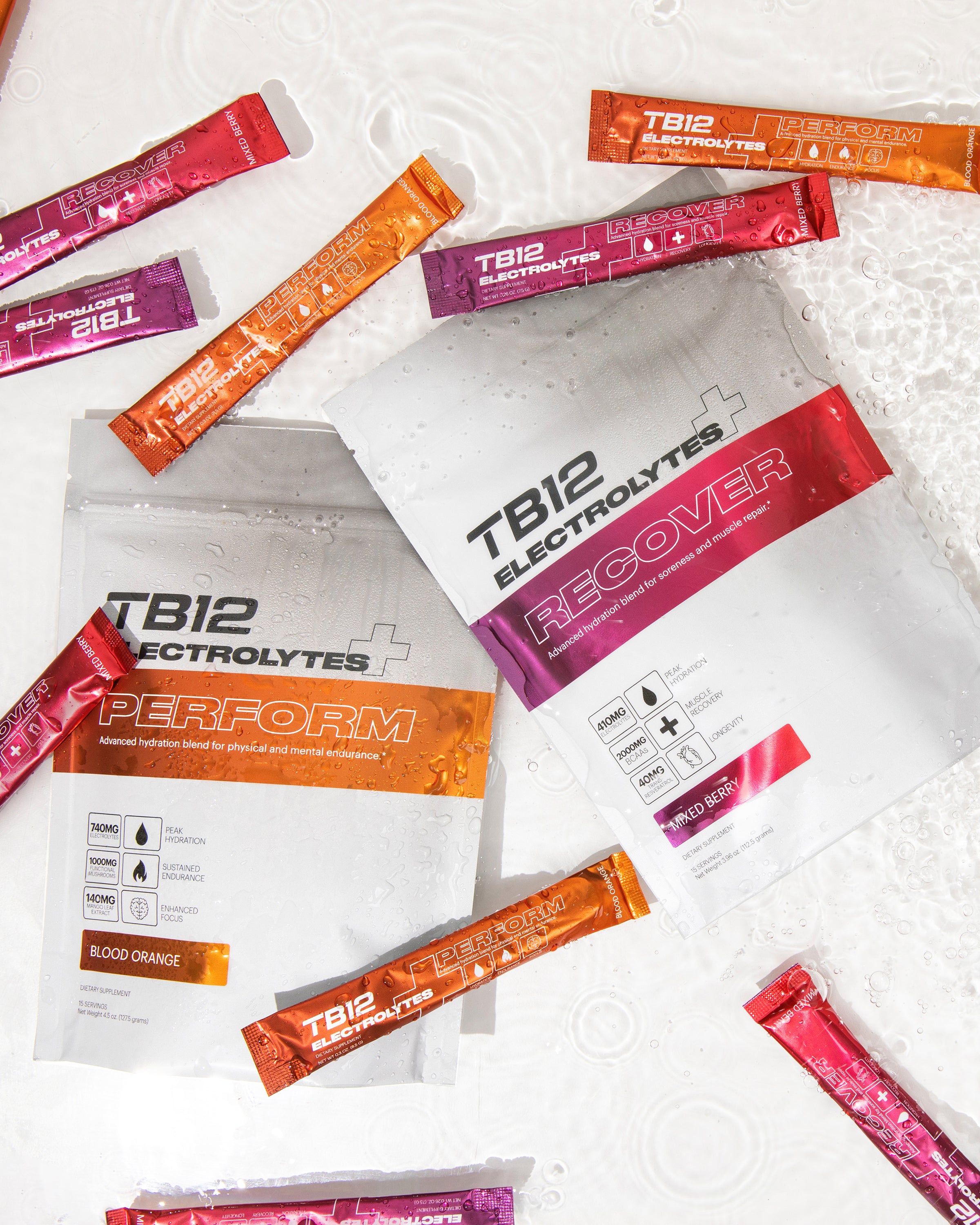 *These statements have not been evaluated by the Food & Drug Administration. This product is not intended to diagnose, treat, cure, or prevent any disease.
Perform & Recover
Can't workout without these now.
Great product, product delivery could be better
Everything I have tried from TB12 is outstanding! Distribution and delivery process could be better.
TB12 Perform & Recover Set
Perform- Recover
I like the simplicity of these vitamins and how they work for me.
Excellent Product
Between back pain and headaches, there are very few days where I can say that I actually feel good. I've been taking TB12 Perform and Recover now for about two weeks and I've noticed a night & day difference in how I feel from mood, metal clarity, to back pain. The absence of painful headaches is making it much easier to get through the day. The benefits of TB12 Recover are almost immediately noticeable, I've been getting better sleep every night and waking up with substantially less pain and more mobility. These products are expensive, but I would highly recommend both to anyone who can afford it.