Our TB12 Multivitamin is formulated with the essential vitamins, minerals, and micronutrients to lay the foundation for whole-body health. From immune health to brain health, energy levels to hormone balance, this Multivitamin helps fill the gaps in your diet so you can live and perform at your best.
Fills nutrient gaps in your diet

Supports whole-body health

Includes antioxidant blend
*As part of our dedication to clean ingredients, the use of natural fruit & vegetable-based coating may cause a variation in color.
Fills nutrient gaps in your diet
Supports whole-body health
Includes an antioxidant blend
1500 mcg Vitamin A & 67 mg Vitamin E - To help protect against cell damage & support cell growth.*
300 mg Antioxidant Complex - Astaxanthin Pterostilbene (form of resveratrol), wild blueberry, strawberry, and spinach extracts.
300 mcg Biotin - To promote healthy hair, skin, nails & nervous system.
250 mg Vitamin B12 - Supports healthy energy levels throughout your day.*
120 mg Vitamin C & 15 mg Zinc - For metabolism, digestion, nerve function, muscle tissue, and immune health.*
50 mg Calcium & 25 mcg Vitamin D  - To support strong bones, muscle contractions & cardiovascular function.*
10 mg Vitamin B Complex - To support a healthy nervous system & energy levels.*
10 mg Riboflavin - Helps break down the nutrients in food to generate energy.*
NSF Certified
Vegetarian
Free from: Gluten & GMOs
Directions
Take two tablets daily with food for optimal absorption.
---
60 Tablets / 30 Day supply
Store in a cool dry place. Do not exceed recommended dose. Consult your physician before taking if you are pregnant or nursing, under the age of 18, or have a known medical condition. Keep out of the reach of children.
BUILD A HEALTHY FOUNDATION
Even with a healthy, balanced diet, it can be tricky to meet all your nutritional needs: Enter the TB12 Multivitamin. We designed our formula with essential micronutrients that are particularly hard to get from diet alone. For an extra recovery kick, We've included fruit & spinach extracts to help counter oxidative stress & free radical damage to help support your natural recovery process.*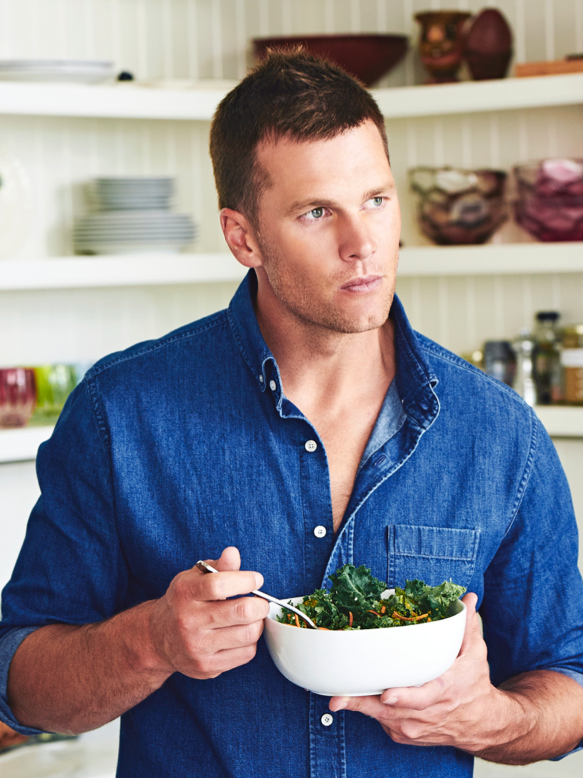 Clean Multivitamin
If you're looking for a clean, all-inclusive multivitamin with a recovery kick, then TB12 Multivitamin is a great option.
Take two capsules daily with food for optimal absorption.
It tends to take a little time before you notice the benefits of a Multivitamin--consistency is key.
*These statements have not been evaluated by the Food & Drug Administration. This product is not intended to diagnose, treat, cure, or prevent any disease.
Good, Clean Vitamins
I have been switching over to more and more TB12 products because they do not contain added fillers and sugar and are considered clean. These are much better than other brands for my body. Thanks for great nutritional products!
Best multivitamin...by far!
Just the right size...easy to swallow and have a good taste. There is NO stomach upset if you take on an empty stomach but I recommend having something to eat. Best vitamin I've taken and it's my replacement.
These Vitamins are the GOAT
Once you start taken TB12 Supplements you will never purchase another brand. I have purchased TB12 Multivitamins along with the TB12 Omegas, and Vitamin D supplements and they go above and beyond any other supplements on the market. When comparing to other brands you can see the difference in what is added into each supplement but the most important thing is you can actually tell they do the body good! These supplements are without a doubt the most highly recommended product I have ever purchased
Impressed by the best!
I gave these multivitamins a try after taking a different name brand for many years and TB12 is the best. I feel better, more balanced and they taste good. Although the price is higher than the product I used to buy, TB12 is worth it to me. I definitely recommend them!
TB12 Multivitamin is the G.O.A.T
I will always put my trust in a product that is backed by a world class athlete like Tom Brady. He sources the highest quality ingredients and this product is proof of that. Plus Tom demands greatness from himself on the field and off the field. Can only imagine he demands the same quality for his products. Highly recommended!