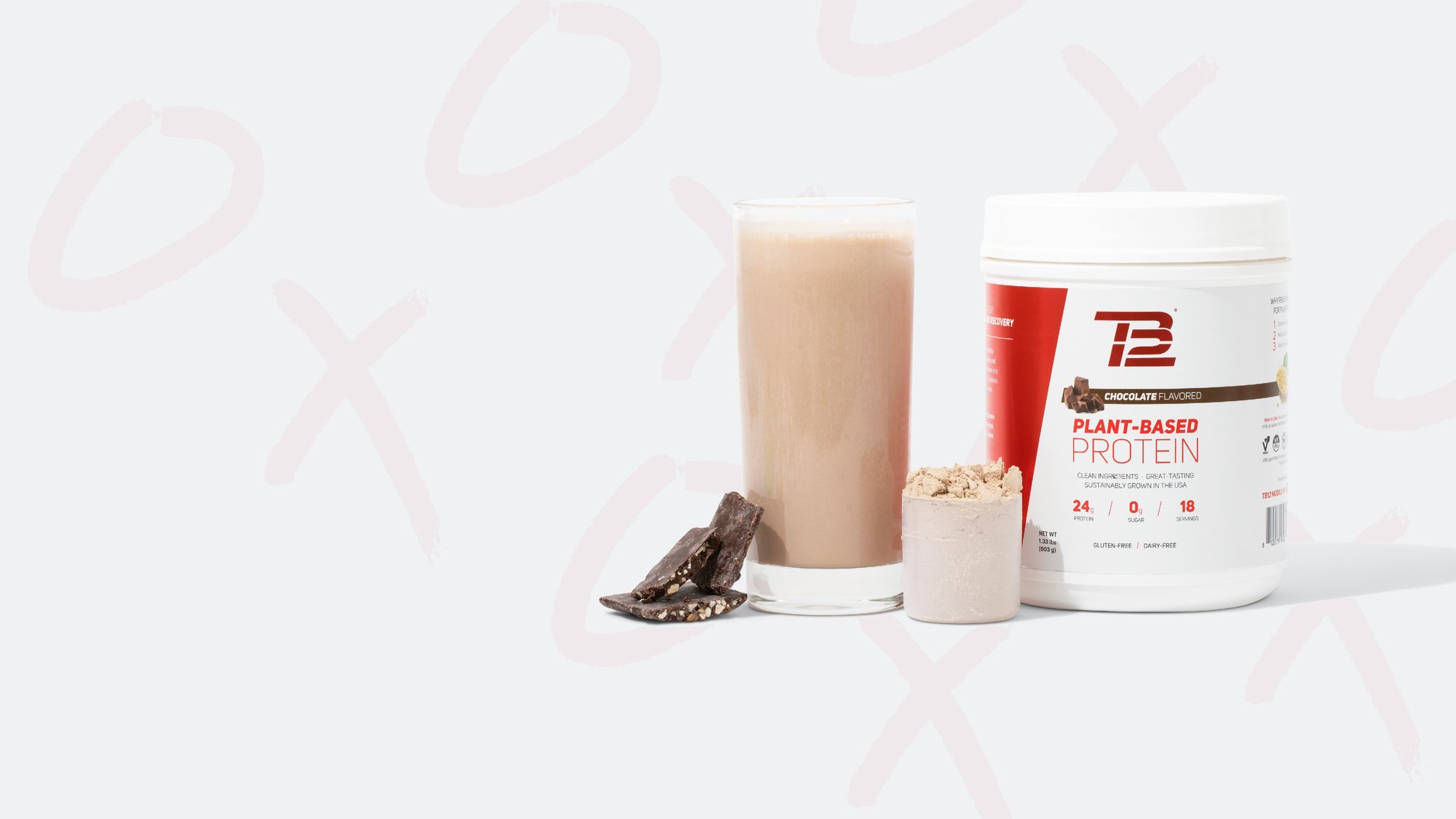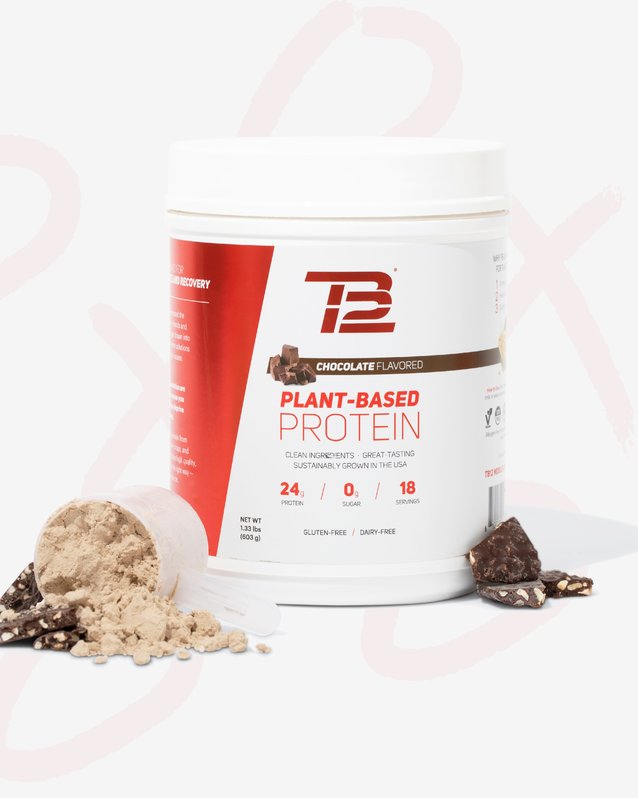 HAPPY VALENTINES DAY FROM TB12
We're spreading the love with big savings on our delightfully decadent, complete plant-based protein. For a limited time, get our 1 lb protein tubs for just $29.
Get 25% Off
LOVE AT FIRST SCOOP

No clump. No Chalk. Great flavors that don't taste like dirt.

24g plant-based protein plus all essential amino acids and a wide variety of antioxidants.

Single-source protein free of major allergens and easy on your stomach.
Get 25% Off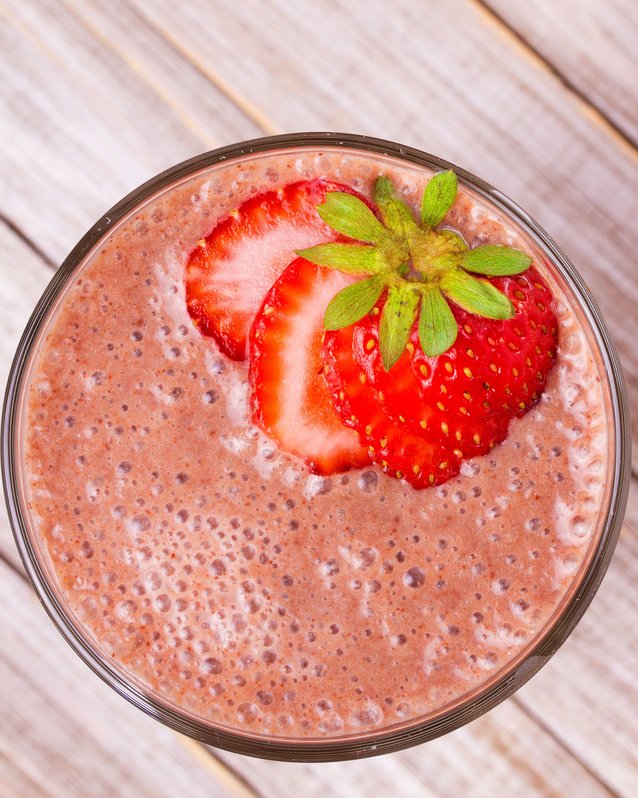 CHOCOLATE COVERED STRAWBERRY SMOOTHIE
Satisfy your sweet tooth and share this healthy Chocolate Covered Strawberry Smoothie with someone special. This blend of strawberry, banana, flaxseed, and almond gets a chocolatey protein punch from one scoop of our chocolate PlantBased Protein.
Get The Recipe
PLANT-BASED PROTEIN (1 LB)
Designed to help you move from workdays to workouts, our TB12 Plant-Based Protein is a clean, sustainable, and derived from a single source: peas. Each serving delivers a complete amino acid profile (to help build lean muscle) with just 1 net carb, and that mixes easily for a smooth, delicious shake every time.
Shop Now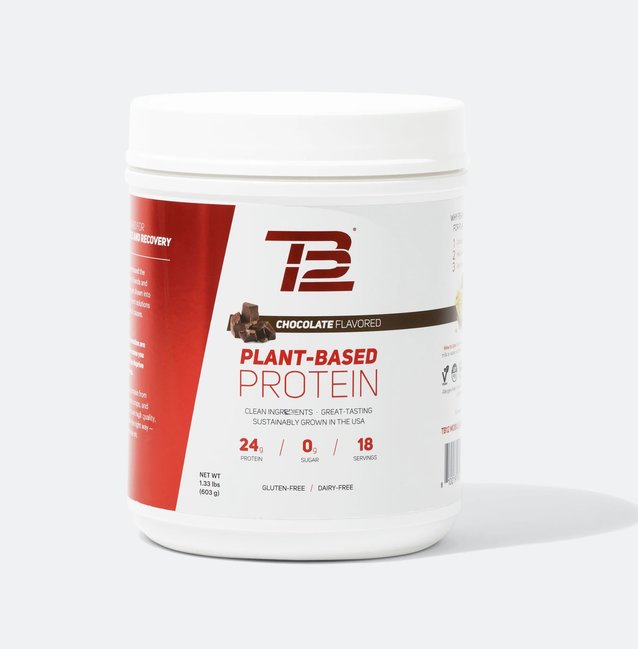 Select TB12 Apparel Up To 40% Off
LOVE WHAT YOU WEAR