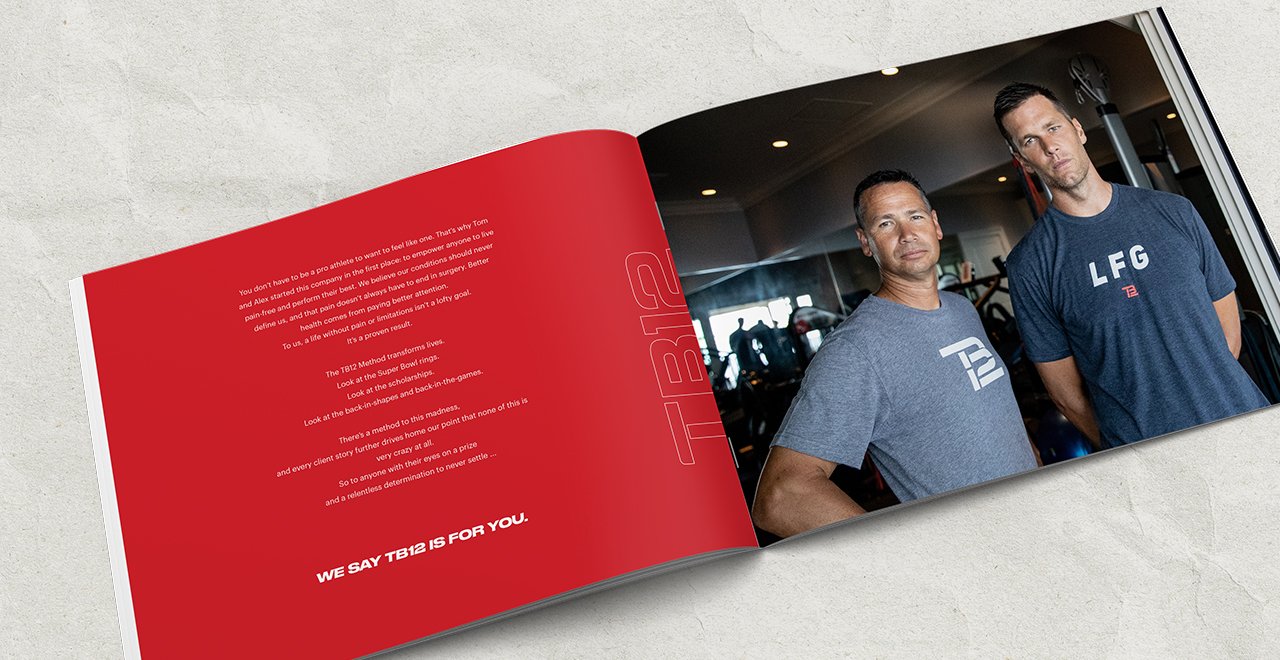 THE TB12 METHOD EXPLAINED
Your Introductory Guide to TB12 designed to help you do what you love, better and for longer.
Download Guide
Live pain-free. Perform Your Best.
The TB12 Method is a holistic approach to health and wellness, with a focus on performance and recovery. At the center of the TB12 Method is the concept of Pliability, a muscle state which is supported by balanced nutrition, optimal hydration, mental fitness, and functional strength & conditioning. It is designed to help those that practice it live pain-free and perform their best.
What you put in your body determines what you get out of it. Providing your body with nutrient-dense and sustainably-sourced nourishment helps reduce inflammation and improve recovery.
Shop Nutrition
Optimal hydration, supplemented by electrolytes, is critical to support our body's daily activities - aiding in proper brain function, muscle function, pain management, and disgestion.
Shop Hydration
Your mind is a muscle. Keeping it fit - by prioritizing cognitive health and recovery - optimizes your ability to focus, learn, plan, remember, and adapt.
Shop Mental Fitness
A balanced approach means training with movements that mimic the pace and demands of your sport or activity. Functional strength & conditioning improves performance and reduces risk of injury.
Shop Movement
Pliability is the practice of keeping your muscles long, resilient, and moving without restriction. Pliable muscles are primed, ready to absorb & distribute forces to keep your body in balance. Perform better with TB12.
Shop All
Connect with a Body Coach
The TB12 Body Coach concept is modeled after Tom Brady's relationship with TB12 co-founder Alex Guerrero. TB12 Body Coaches work intensively to develop customized programs for their clients, helping them to integrate recovery, pliability, nutrition and functional strength & conditioning into their lives.
Inspired by Tom, Driven by Experts
Tom Brady co-founded TB12 on the belief that everyone can benefit from a smarter, more holistic approach to health and wellness. Tom's functional strength & conditioning principles, innovative recovery practices, and commitment to preventing and addressing injuries are the basis for everything TB12 does.
Learn
We transform lives through the TB12 Method. Explore our one-to-one services, integrative solutions, and unparalleled client success stories.